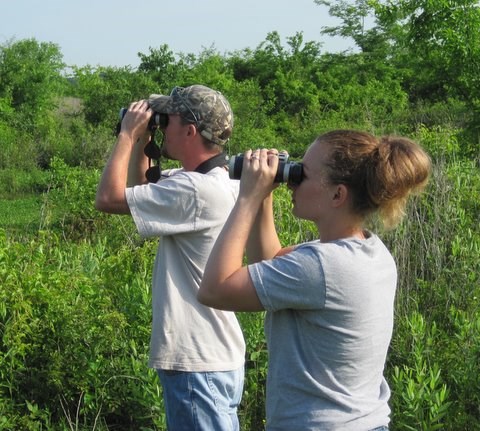 The Heartland Inventory and Monitoring Network
Arkansas Post National Memorial is a member of the Heartland Inventory and Monitoring Network.The fifteen parks in the Heartland Network share resources and professional expertise for collecting data on natural resources. Park Managers use scientifically collected data to monitor vital signs – measurable, early warning signs of significant change – to assess the longer health of natural systems. Arkansas Post currently monitors breeding birds, deer, and invasive exotic plants.
Volunteer citizen-scientists help survey birds each year at Arkansas Post National Memorial. The data they collect is reviewed by National Park Service scientists and added to the Inventory and Monitoring databases. To inquire about volunteering in bird surveys please contact Sarah Allely at 870-548-2210 or e-mail sarah_allely@nps.gov.
Heartland Inventory and Monitoring Reports
· Breeding birds, Resource brief
· Deer, Instructions for viewing interactive reports
· Invasive exotic plants
· Bats
· Herpetofaunal
· University of Arkansas Monticello Bird Survey Results

More Natural Resource Studies
· Deer Herbivory Study
· Ants (non NPS link)
· Alligators (non NPS link)