Bio Blitz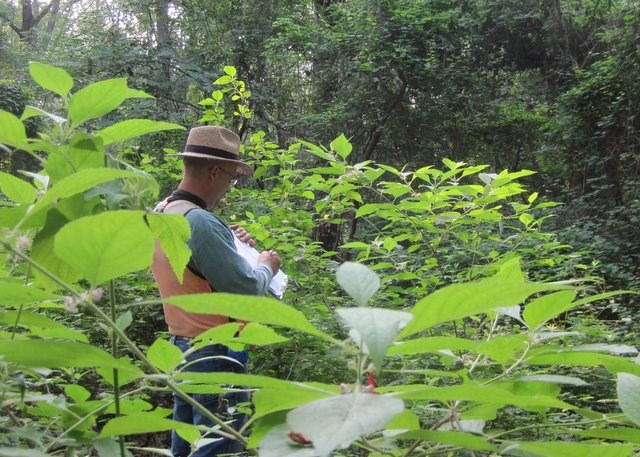 Citizen Scientists needed for The First Ever Arkansas Post Bio Blitz - April 21
Arkansas Post National Memorial seeks to connect people to the park through a BioBlitz on Saturday April 21, 2012.
A BioBlitz is a citizen science based project that brings together educators, scientists, naturalists, and the public to encourage outdoor exploration and enhance our understanding of biodiversity. A typical BioBlitz focuses on locating, identifying, and counting as many species as possible over a short period of time. A BioBlitz can also be referred to as a biological inventory or census. The main goal of a BioBlitz is to get an overall count of the plants, animals, fungi, and other organisms living in a specific area. Citizens work alongside scientists to learn about the biological diversity of local natural areas. In the process, they gain skills, knowledge, and develop a stronger connection to their natural environment. A BioBlitz aims to promote and improve local natural areas by empowering the public to better understand and protect biodiversity.
Arkansas Post will host a special series of identification workshops to teach local high school and adult "citizen scientist" field identification skills. The workshops will cover topics including visual identification, auditory identification, habitats, and distinguishing between species similar in appearance.
Workshop schedule:
Reptile and Amphibian Field Identification Skills
March 31, 2012 10 AM - Noon
Park Visitor Center
Mammal Field Identification Skills
April 7, 2012 10 AM - Noon
Park Visitor Center
Creatures of the Night Identification Skills
April 14, 2012 10 AM - Noon
Park Visitor Center
Families with nature lovers, citizen scientists, and naturalists are encouraged to attend. If you have been bitten by the love bug of nature, please come out and enjoy a fun filled day with park employees, professional scientists, and other nature enthusiasts. For additional information please contact Joe Herron or Kirby McCallie at (870) 548-2207. For a complete 2012 calendar of events, please visit https://www.nps.gov/arpo/parknews/index.htm.
Last updated: April 10, 2015