Hike 100 Challenge
In honor of the 100th birthday of the National Park Service, the Appalachian National Scenic Trail invited everyone to get outside and hike 100 miles on the Appalachian Trail during the year 2016.
The Challenge
In 2016, the A.T. Hike100 Challenge invited people, regardless of skill level (novice to professional), to complete 100 miles of hiking - with at least one hike being on the Appalachian Trail. This included solo hikes as well as group hikes; extended trips or multiple trips involving only one mile at a time. However people choose to complete their 100 mile challenge, the goal was to encourage people just to get outside and have fun!
Those who completed the 100 mile challenge by the end of December 31, 2016 were eligible to receive a limited edition A.T. Hike100 decal/sticker. If you completed the challenge in 2016 and submitted your information, but have not received anything yet, please be patient - we received and are responding to significant interest and a large number of entries.
What is Next?
The Hike100 was a 2016 initiative. We are considering having a similar challenge again. Until then, there are plenty of opportunities to hike the Appalachian Trail from Georgia to Maine and we encourge you to get out there and hike! Check out our trail map to find the closest location to you, and make sure you review our hiking safety tips.

---
Share Your A.T. Hike100 Experience!
We would love to hear from you. Share your A.T. Hike100 challenge photos and stories on the Appalachian National Scenic Trail Facebook page.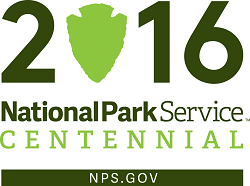 Last updated: April 21, 2017