Fitness Station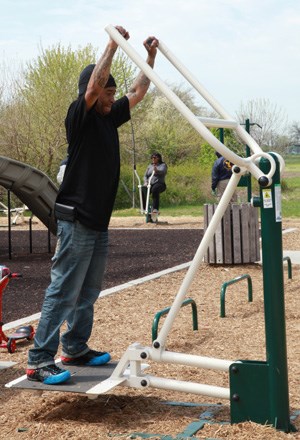 A workout with a view! Feel the burn on 18 pieces of strength training and aerobic equipment. Best of all, it's free!
Equipment:
Combo press & pull
Pull-up and dip station
Sit-up boards
Seated lat pull
Exercise bikes
Air strider
Squat press
Rowing machine
Horizontal ladder
Accessible multi-gym
Push-up bars
Horizontal bars
Elliptical cross-trainer
The Anacostia Park fitness station was unveiled in 2014. Its construction was made possible through cooperation with the Trust for Public Lands.
Last updated: April 10, 2015