Reimagine Anacostia Park
The National Park Service is preparing a Development Concept Plan for sections D & E of Anacostia Park, the area of the park east of the Anacostia river between the 11th Street Bridge and the CSX railroad bridge. The plan will provide a framework for future development and use of the park. Throughout the development of the plan, the NPS would like to hear from park users, the surrounding neighborhood, and the public about how visitors currently use the space and your ideas for the future of this unique landscape in the heart of DC.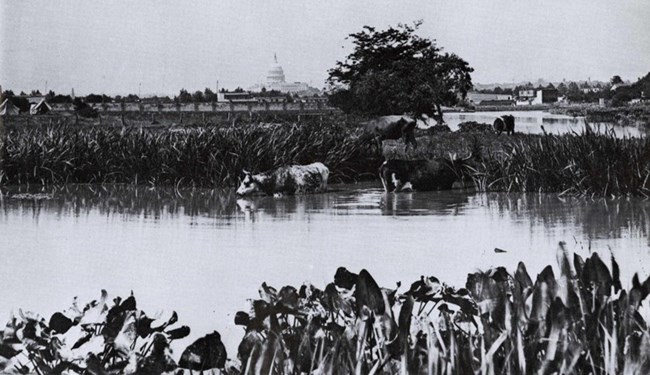 Background
Anacostia Park was envisioned more than a century ago when its development was recommended to the US Congress in 1901, and it took more than three decades to construct. Development of the park required seawalls along the banks of the Anacostia River to convert the existing wetlands into uplands that could host the park amenities that many enjoy today. Managed by the National Park Service (NPS), Sections D and E of Anacostia Park provide hubs for recreational activities, including maintained sports fields for league play; community activity spaces for picnicking, roller skating, educational use, and special events; and preservation of the natural landscape. Anacostia Park is an important neighborhood resource and is a regional destination for bicycling, fishing, special events, waterfront recreation, and more. More information on the history of this portion of the park can be found here.
During the initial planning phases (happening now), the NPS is asking for input from park users and other key stakeholders to develop a vision and goals for the plan. After reviewing input on a vision and goals, the NPS will develop concepts for potential recreational, educational and uses and facilities for this area. These concepts will be made available for public review (anticipated in early 2022) prior to the plan being finalized. The sections below provide more detail on the project schedule and ways to get involved!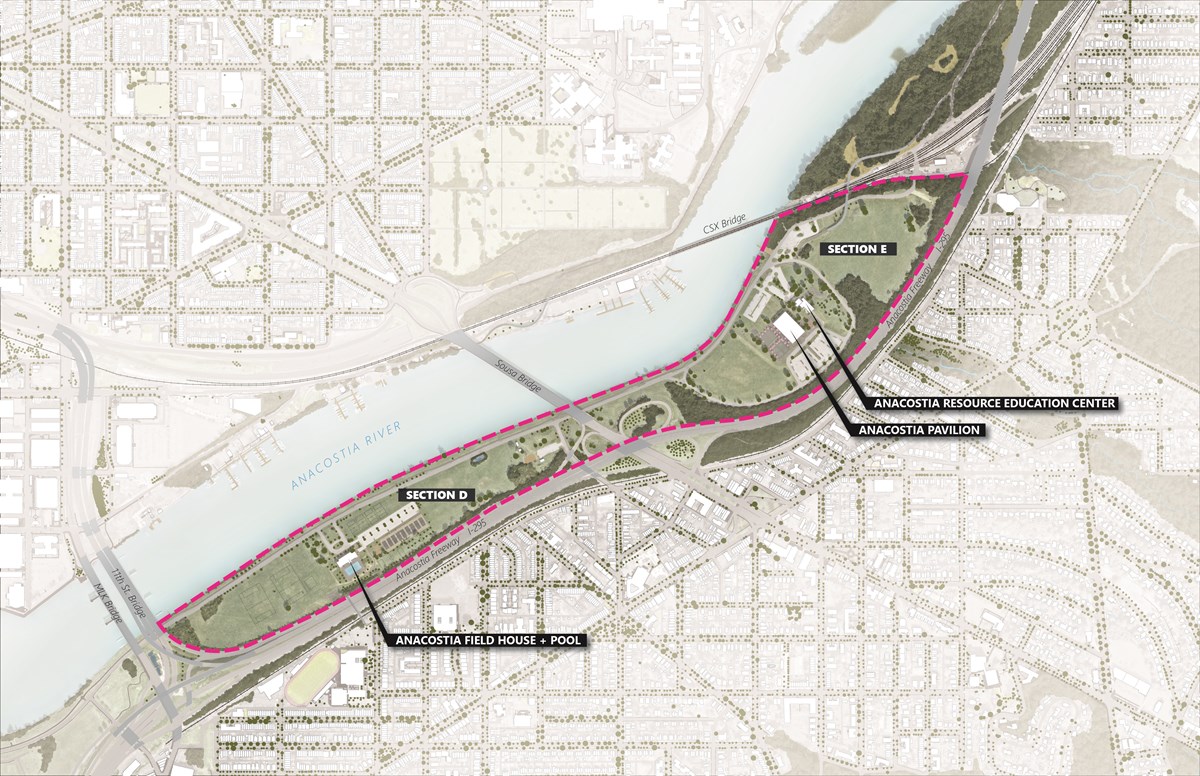 Project Schedule
Planning Phase

Timeline

Opportunity for Public Input

Publicize Vision and Goals for the Plan

Summer 2021

>>> We are here! <<<

Provide your thoughts and ideas for the future of this portion of Anacostia Park.

Develop Concept Options

Fall 2021

Publicize Concept Options

Early 2022

Provide your reactions to concepts developed for this portion of Anacostia Park

Review input and finalize the plan

Spring 2022
Last updated: April 26, 2022