Recurring Positions and Volunteer Event Information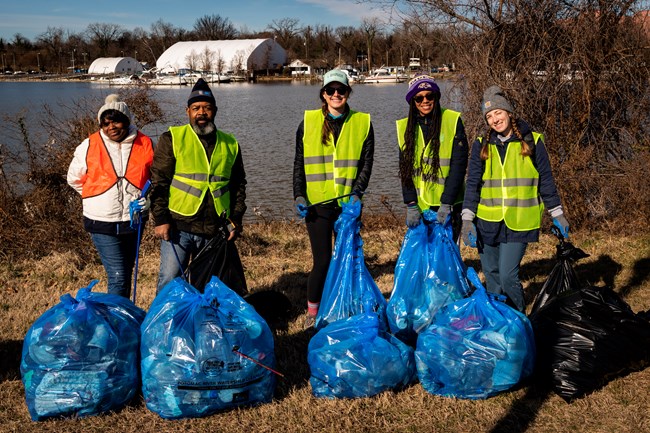 Anacostia Park
offers various recurring and
special event
volunteer positions throughout the year. Additionally, park service staff and affiliated partner organizations host numerous one-time volunteer events throughout the year generally dedicated to litter and debris removal, maintenance works, invasive species removal, etc.
Interested in becoming a recurring volunteer or joining a volunteer event? Refer to the resources below to find out how to get involved!
Fill out the Volunteer Interest Form to convey your interests and preferences and request further information about one-off and recurring positions.
Contact the park's Volunteer Coordinator at (202) 437-7518 or at nace_volunteers@nps.gov.
Find volunteer events and positions on Volunteer.gov.
Refer to the Volunteering with Partners page.
Last updated: May 31, 2023