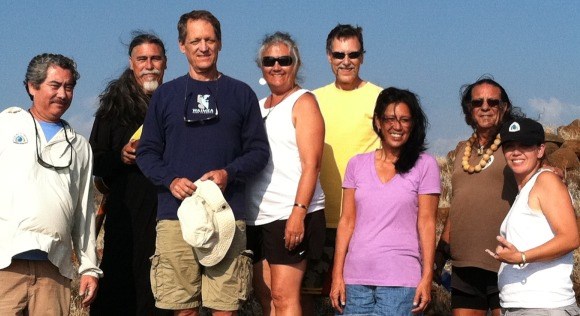 Ala Kahakai Trail Association
The Ala Kahakai Trail Association (ATA) began as an interim organization in 2006 to become a registered non-profit organization registered in 2008. It is the supporting and overarching organization for the community management aspects of the Ala Kahakai National HistoricTrail (NHT), which is 175 miles of dedicated cultural and heritage trail on Hawaii Island.
The trail association was established to ensure that the Ala Kahakai NHT is well connected to the community, that Hawaiian values and principles are in place and practiced, to foster partnerships and collaboration, and to provide help and guidance for the work of managing and sustaining the trail in perpetuity.
They keep the vision of cultural conservation and community building through stewardship of the trail. Board members represent all the moku (districts) of Hawaii Island and have deep ties to these places. They serve to unite the community and to build positive, broad-based local, national and international support for the shared vision and goals stated in the trail's comprehensive management plan.