Visitor Center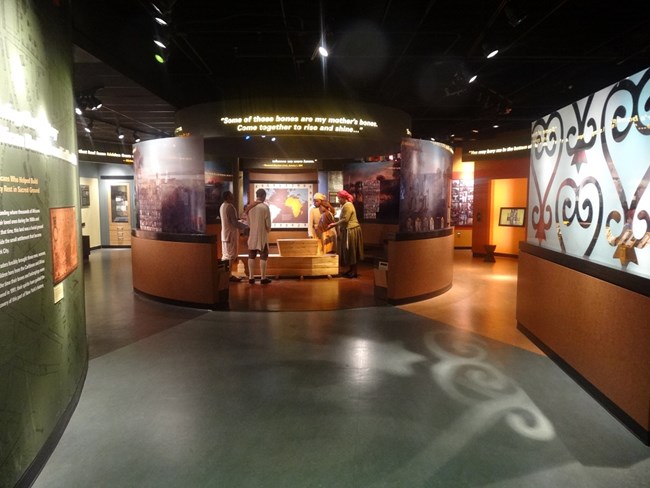 The African Burial Ground National Monument Visitor Center opened February 27, 2010. See below for images of the exhibits.

Please be advised that visitors entering 290 Broadway are subject to airport-style security. This may include the removal of shoes and presenting of photo identification. Please plan accordingly.
The visitor center has bathrooms, water fountains, exhibits, a 20-minute park movie and a bookstore/giftshop. Exhibits examine topics including: Archeology, colonial enslavement, and civic engagement.
Please do not eat food (including gum), drink, or smoke inside the building. Please silence any mobile devices while inside the visitor center.
Non-commercial photography and video is allowed in the exhibit area. One needs a permit for commercial photos and videos and special events hosted at the African Burial Ground National Monument.
A ranger must guide visitors who want to take photos and videos of the artwork in the Ted Weiss Federal Building's lobby.
Last updated: October 25, 2022