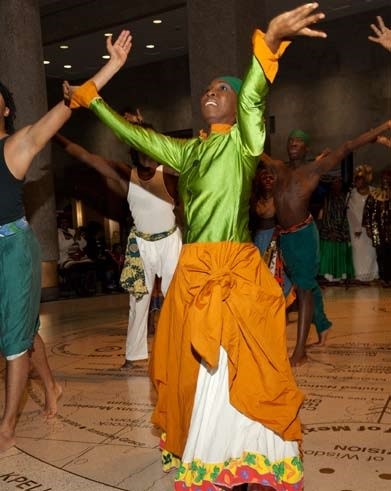 Museum Collection
The rediscovery of the colonial cemetery historically named the "Negroes Burying Ground" in Lower Manhattan in 1991 reveals to scholars and the general public the opportunity to comprehensively research the multi-dimensional African American experience. The African Burial Ground National Monument (AFBG) provides a unique vantage point from which to view New York City's Africans and the descendants for over two centuries. Enslaved and free Africans who lived and labored in New York used the burial ground as a final resting place for thousands from 1627 to the end of the eighteenth century.
The museum collection of the African Burial Ground National Monument includes approximately 8,000 archival records representing the cultural history of New York City's Lower Manhattan and New York's enslaved and free African population's contributions to New York.
The collection consists primarily of site-related materials that the National Park Service which is legally mandated to collect and preserve and contributes to the Park's interpretive themes. The archival collections are used to educate and inspire present and future generations about the African Burial Ground through exhibits, research, interpretive programs, publications and the media.
Want to learn about archeology? Click
here
.