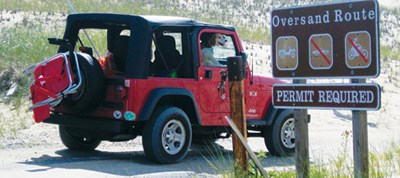 Whether you call it 4-wheeling or muddin', or just a drive on the beach, it's important to know when, where, and how you can drive off-road in America's national parks.
Just a few key tips will make for a safe, fun day and help you, other visitors, plants and animals, and our environment and history remain safe from harm.
View our Off-Road Driving brochure (526KB PDF) for additional information.
Last updated: June 20, 2016