Tioga Road is Closed

The Tioga Road (Highway 120 through the park) is closed due to snow; there is no estimated opening date, although it usually opens sometime in May. More »
Rain and snow is forecast Friday and Saturday

The Glacier Point Road is closed and will be reevaluated on Sunday. Tire chains may be required; bring and be prepared to use them if visiting this weekend. Check current road conditions by calling 209/372-0200 (then dial 1 then 1).
Wildlife and Other Sightings: Western Whiptail, Gilbert's Skink....
Western Whiptail
Aspidoscelis tigris
    



July 25, 2012
Hetch Hetchy

Western Whiptails were active along the trail from O'Shaughnessy Dam to Wapama Falls from 9:30 to 11:45AM. These lizards are more commonly observed in open habitat, running from bush to bush.

---
Gilbert's Skink
Plestidon gilberti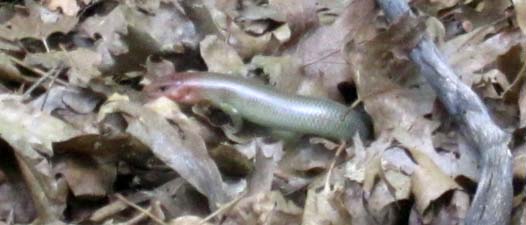 July 25, 2012
Hetch Hetchy
This lizard is most often heard before it is seen. They are excellent leaf litter "swimmers." In quiet moments, listen for feint rustling in the leaf litter (most commonly oak).  They will periodically peek their heads out for a look on the surface. This individual was observed close to the picnic tables near the rest rooms at Hetch Hetchy. A blue-tailed juvenile was observed cruising in the leaf litter near Hodgdon Meadow employee housing.
---
Black Bear
Ursus americanus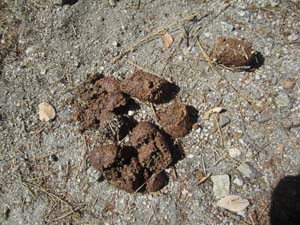 July 25, 2012
Hetch Hetchy

Fresh scat filled with Manzanita seeds was observed on the trail between O'Shaughnessy Dam and Wapama Falls.

Post A Comment
Did You Know?
At the east end of El Portal, just west of Yosemite National Park's boundary, changing river gradients, glacial history, and powerful floods have created a boulder bar with boulders much larger than typically found in such deposits. This is no ordinary boulder bar, however, for it contains massive boulders over a meter in diameter and weighing many tons.