Wildlife and Other Sightings: Western Whiptail, Gilbert's Skink....
Western Whiptail
Aspidoscelis tigris
    



July 25, 2012
Hetch Hetchy

Western Whiptails were active along the trail from O'Shaughnessy Dam to Wapama Falls from 9:30 to 11:45AM. These lizards are more commonly observed in open habitat, running from bush to bush.

---
Gilbert's Skink
Plestidon gilberti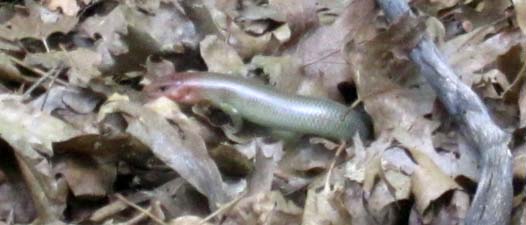 July 25, 2012
Hetch Hetchy
This lizard is most often heard before it is seen. They are excellent leaf litter "swimmers." In quiet moments, listen for feint rustling in the leaf litter (most commonly oak).  They will periodically peek their heads out for a look on the surface. This individual was observed close to the picnic tables near the rest rooms at Hetch Hetchy. A blue-tailed juvenile was observed cruising in the leaf litter near Hodgdon Meadow employee housing.
---
Black Bear
Ursus americanus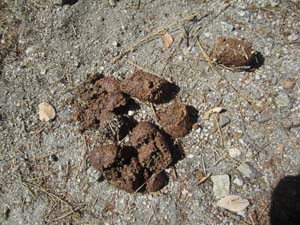 July 25, 2012
Hetch Hetchy

Fresh scat filled with Manzanita seeds was observed on the trail between O'Shaughnessy Dam and Wapama Falls.

Post A Comment
Did You Know?

In 90 years of serving Yosemite National Park, the Conservancy has seen many accomplishments. From restoring the habitat of the great gray owl to funding the first museum in the Valley, Yosemite Conservancy has played a vital role in the preservation and protection of Yosemite. More...