Orange Peels in the Forest?
Hiking along a trail in the White Wolf area, to my surprise I saw an orange peel on the forest floor! Did someone litter? No, it wasn't the discarded shell from a delicious fruit we know well, but a cup-shaped fungus growing upward from the ground.
Orange peel fungus (Aleuria aurantia) usually grows in clusters on the ground, often in wooded areas near rotting trees and dead matter. They can be easy to miss, generally ranging in size from 1 to 2.5 inches (3-6 cm), but can reach up to 4 inches (10 cm) in diameter. They are found throughout North America, and are common during summer and fall. This fungus is a decomposer of dead organic material, returning nutrients such as hydrogen, carbon, and nitrogen back into the soil to be used by other plants.
The forest floor is "littered" with a variety of mushrooms/fungus, colorful gems dotting the ground, helping to recycle nutrients. So while out hiking, be sure to Leave No Trace, and pack out all of what you packed in, and let it be that the only orange peels in the forest will be of the fungus variety.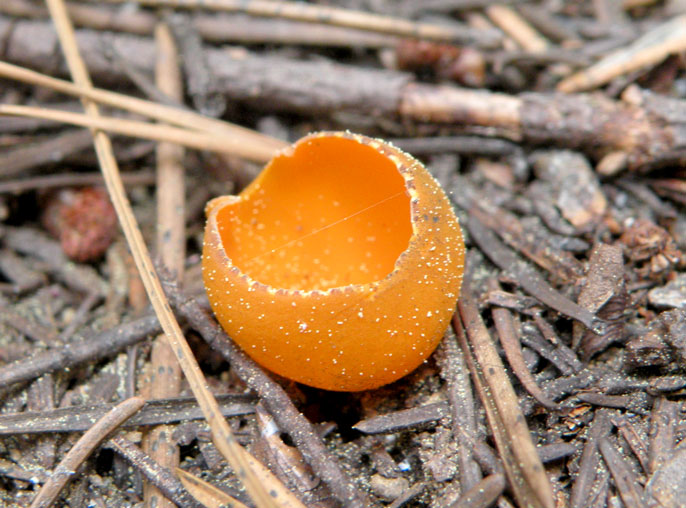 Post A Comment
Did You Know?
When it opened to the public on May 29, 1926, the Yosemite Museum became the first museum building in the national park system, and its educational objectives served as a model for parks nationwide. It still functions much as it was originally intended, and currently exhibits items which mainly reflect the Native occupation of Yosemite Valley and its surroundings. When in the park, you can visit with one of three cultural demonstrators who primarily staff the Museum.