Tioga Road (Hwy 120 through the park) and Glacier Point Roads are closed

The Tioga Road (Highway 120 through the park from Crane Flat to Tioga Pass) and Glacier Point Road are closed due to snow. More »
Galen Clark, Mariposa Grove Cabin
Galen Clark
was the first "Guardian" of Yosemite after the Yosemite Grant was signed by President Abraham Lincoln in 1864. Clark persuaded lawmakers to protect the Mariposa Grove of Giant Sequoias as well as Yosemite Valley for future generations. His impact was so influential that an iconic peak, Mt. Clark, was named after him. Here he is in 1904 at the age of 90 standing next to his Mariposa Grove cabin.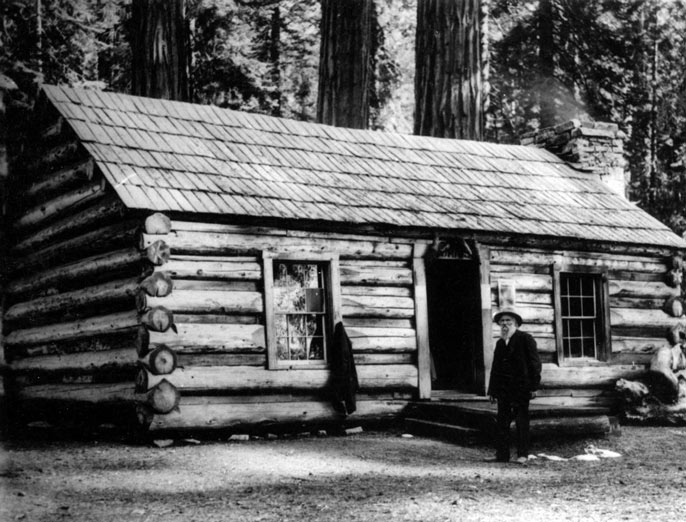 Galen Clark, Mariposa Grove Cabin (HOOD 76-11 Galen Clark and Mariposa Grove Cabin)

Wawona, Yosemite Museum, Yosemite's Legacy, DR
Post A Comment
Did You Know?
Congress designated the Merced River as Wild and Scenic in 1987. The National Park Service manages 81 miles of the Merced River, encompassing both the main stem and the South Fork in Yosemite National Park and the El Portal Administrative Site. More...