Tioga & Glacier Point Roads Closed for the Winter

The Tioga Road (Highway 120 through the park) and Glacier Point Road are closed due to snow; they usually reopen late May or June. You can check on current road conditions by calling 209/372-0200 (press 1 then 1). More »
Galen Clark, Mariposa Grove Cabin
Galen Clark
was the first "Guardian" of Yosemite after the Yosemite Grant was signed by President Abraham Lincoln in 1864. Clark persuaded lawmakers to protect the Mariposa Grove of Giant Sequoias as well as Yosemite Valley for future generations. His impact was so influential that an iconic peak, Mt. Clark, was named after him. Here he is in 1904 at the age of 90 standing next to his Mariposa Grove cabin.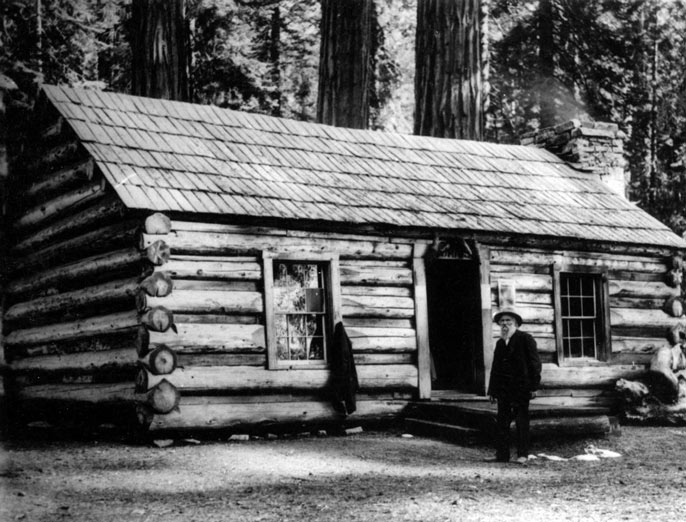 Galen Clark, Mariposa Grove Cabin (HOOD 76-11 Galen Clark and Mariposa Grove Cabin)

Wawona, Yosemite Museum, Yosemite's Legacy, DR
Post A Comment
Did You Know?
Starting in 1907, the Yosemite Valley Railroad brought passengers bound for Yosemite Valley up the Merced River canyon to El Portal. From there, they would take stagecoaches to the Valley. Some of the old train cars are now on display in El Portal.