El Portal Fire Update #1
The Fire began in the community of El Portal at approximately 3:15 pm on July 26.  
Evacuations remain in effect for Foresta and Old El Portal.
Crane Flat Campground has been evacuated.  
The Big Oak Flat Road is closed between Crane Flat south to the El Portal Road Junction.
Resources include:  
4 Hot Shot Crews
2 Dozers
5 Type 3 (Wildland Engines)
Aircraft – fixed winged tankers and helicopters were utilized during daylight hours
At 9:45 PM, the fire had burned 2,100 acres.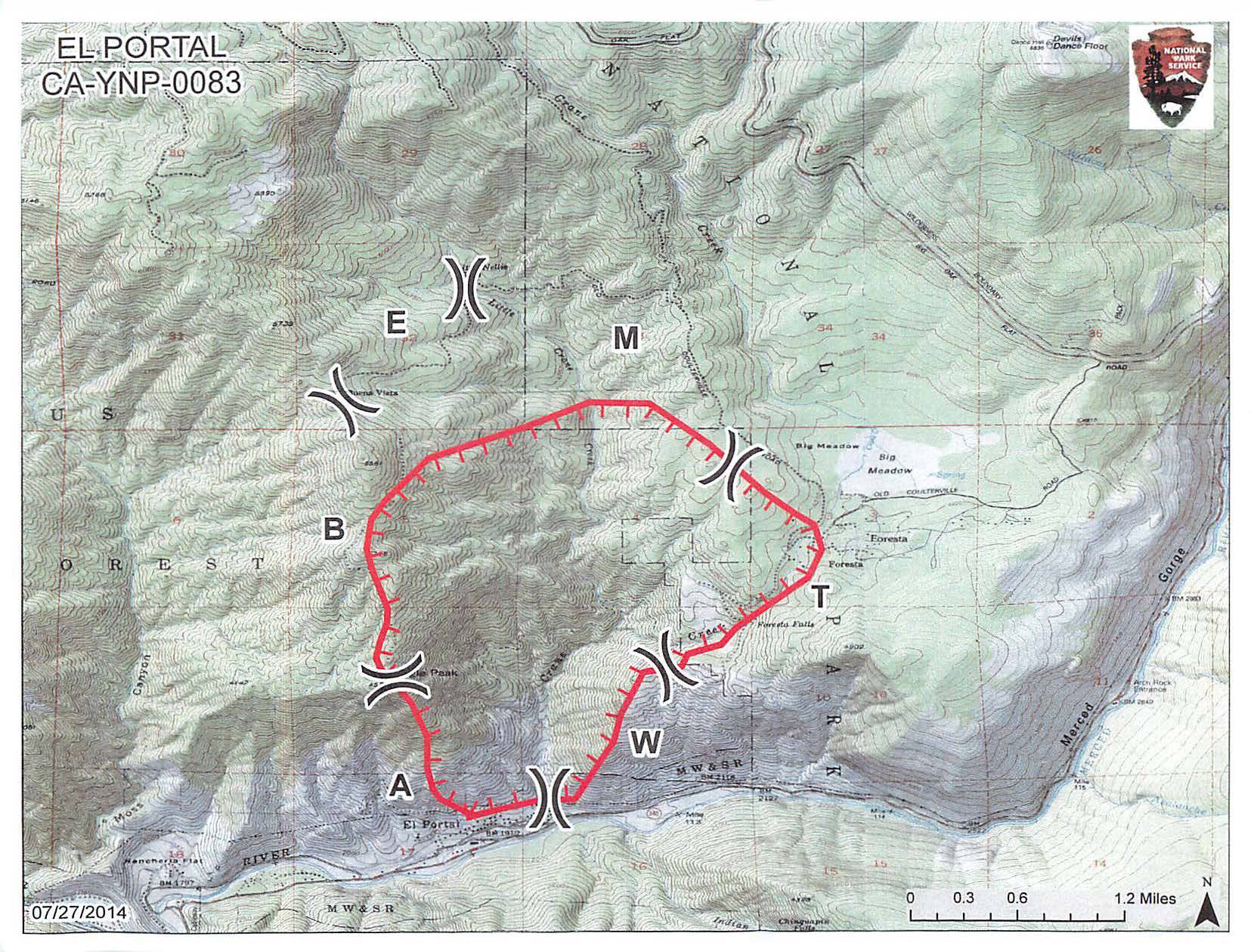 Did You Know?
That Yosemite National Park has a sister park in Chile? Parque Nacional Torres del Paine is located among the breath taking scenery of Patagonian Chile. Both parks feature remarkable geology, hydrology, flora and fauna--together the staff of both parks work together to share best practices and care for these landscapes so generations of visitors can revel in their stunning beauty.