Headquarter's Visitor Center Switching to Winter Hours on Sept. 20th

Wrangell-St Elias's main visitor center, located near Copper Center, AK, will be switching to winter hours starting September 20th. The new hours of operation are Mon.-Fri. 9:00 am-4:00 pm and closed on Saturday and Sunday.
What's So Special About This Place?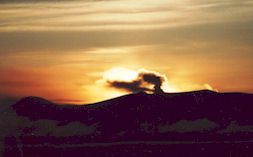 The Wrangells are volcanic in origin, but only Mount Wrangell remains active (last report erupting in 1900) with vents of steam near its summit. With adjoining Kluane National Park in Canada, all these ranges form North America 's premier mountain wilderness. Covered year-round with snow, the high-country stands cloaked with icefields and glaciers. Near the coast, North America 's largest subpolar icefield, Bagley Icefield, spawns giant glaciers, the Tana, Miles, Hubbard,and Guyot.
The Malaspina Glacier flows out of the St. Elias Range between Icy and Yakutat bays in a mass larger than the state of Rhode Island. So much glacial slit rides it that plants and trees take hold on the glacier's extremities and grow to maturity only to topple over the edge when it melts. Flowing from glaciers are multitudes of meandering rivers and braided streams. Largest is the Copper River, forming the park's western boundary. The Copper rises in the Wrangells and empties into the Gulf of Alaska in the Chugach National Forest.
In the early 1900s the Kennecott Mining Co. transported copper from its mines near McCarthy by railroad along the Chitina and Copper rivers to ships at Cordova. Ore was extracted from these productive mines between 1911 and 1938 and lured many people to the area. Gold was extracted from the Nabesna area, then too. Mining still takes place on private lands in the park, and evidence of earlier mining includes ruins of the Kennecott mines, now listed on the National Register of Historic Places. In mining's heyday the Indian villages expanded and several new towns sprang up. Copper Center, Chitina, Gulkana, and Chistochina are among the old Athabascan settlements. The town of Yakutat is a traditional Tlingit fishing village.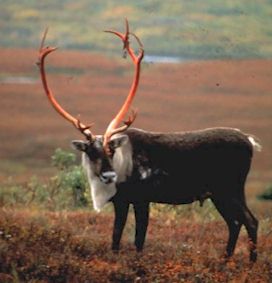 While vegetation may appear sparse, especially in the interior, the park is home to a variety of plants and wildlife. Mountain slopes have a diversity of plants, dwarf shrubs, and grasses where dall sheep and mountain goats patrol the craggy peaks. Interior and coastal spruce forests are home to shrubs, such as blueberry and prickly rose. Caribou feed on lichens and sedges on the slopes of the Wrangells. Moose browse in the sloughs and bogs of the forested lowlands, while bears roam throughout the park. Many rivers, streams, and lakes provide spawning grounds for salmon and other fish. The Copper River drainage marks major flyways for migratory birds and provides nesting sites for trumpeter swans. Coastal areas are habitat for marine mammals, including sea lions and harbor seals.
Wrangell-St. Elias, Kluane National Park in Canada, Glacier Bay National Park and Preserve, and Tatshenshini-Alsek Park in British Columbia are together a World Heritage site-at 24 million acres the world's largest internationally protected area-recognized for exceptional interest and universal value. At more than 9.6 million acres, the parks' designated wilderness represents nearly 10 percent of the entire National Wilderness Preservation System.
These facts are not the end of superlatives! Explore the park and discover others for yourself.


Did You Know?

Moose are the largest member of the deer family, with large mature bulls standing 7 feet tall at the shoulders and weighing 1600 pounds.