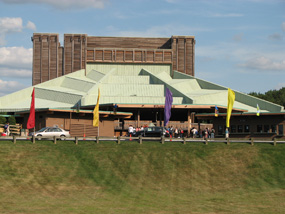 The 7,000 seat Filene Center is the centerpiece of the activity at Wolf Trap. Performances are offered from mid May through mid September.
Before a performance at the Filene Center, there are lots of opportunities for recreation throughout the park.
are free lectures before the show.
Picnic opportunities and concessions are available.