Hike to Whiskeytown Falls
Date:
November 9, 2006
Contact:
Carol Jandrall, 530-242-3438
Join a Park Ranger on a hike to Whiskeytown Waterfalls and view the fall colors on Saturday November 18, 2006 at 10:00 am. Visitors should meet at the James K. Carr Trailhead located 4 miles up Crystal Creek Road off of Highway 299 west.
The 1.7 mile hike to Whiskeytown Falls is considered strenuous with several steep climbs, drop-offs and narrow footing. Sturdy hiking boots are highly recommended. Dress appropriately for various weather conditions. Bring drinking water, snack and consider bringing a hat, camera, binoculars, and hiking stick.
Rain will cancel the hike.
For more information, call Carol Jandrall at 530 242-3438.
Did You Know?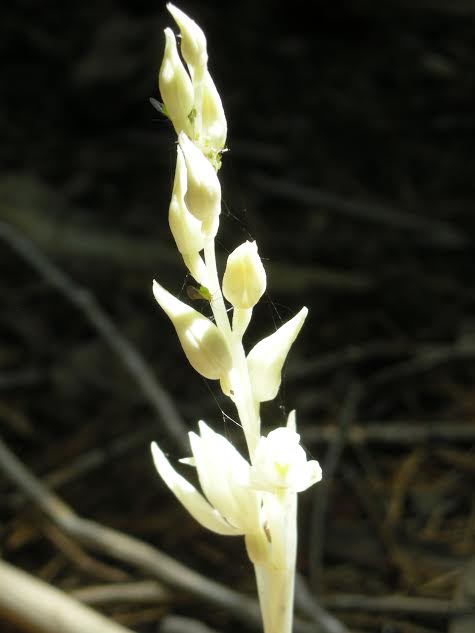 Whiskeytown has phantom orchids (Cephalanthera austiniae)? They are all white and devoid chlorophyll. This means that it cannot make energy for itself and must rely on symbiotic mycorrhizae for its nutrition.