Celebrate the Fall Season at Whiskeytown's 1st Harvest Festival
News Release Date:
October 7, 2011
Contact:
Danica Willis, (530) 242-3438
Visitors are invited to join us for the 1st Annual Harvest Festival on October 22, 2011 from 10:00 am to 3:00 pm at the park's Tower House Historic District. This fun and family-friendly event will feature apple tasting, a harvest-themed bake-off contest, games for all ages, tours of the historic Camden House and orchards, and light refreshments. The apples available for tasting are heirloom cultivars, many of which were planted in the mid and late 19th century by Charles Camden and Levi Tower. These cultivars are grown organically and possess characteristics that stand apart from the standard grocery store varieties.

The bake-off will be judged by a local panel and include a prize for the best tasting creation. Please include the recipe for your dish, as it will be compiled into a harvest themed cookbook featuring historic Whiskeytown recipes from the journals of early settlers. Over 15 varieties of heirloom apples fresh-picked from the same trees harvested during the California Gold Rush Era will be available to taste.

Visitors are encouraged to bring their own basket and take apples home. Harvest festival participants should park in the Tower House Historic District parking lot and follow the footpath to the Camden House where festivities will be held. A day-use fee or other valid park pass must be displayed on all vehicles. For more information, please contact Danica Willis at (530) 242-3438. For more information on Whiskeytown National Recreation Area, please call or stop by the visitor center during the hours of 10:00 am and 4:00 pm, or visit the park website at www.nps.gov/whis


-NPS-

Did You Know?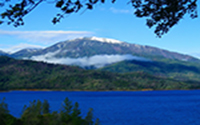 Shasta Bally is the highest point in Whiskeytown at 6199 feet. Snow can usually still be seen through June.