People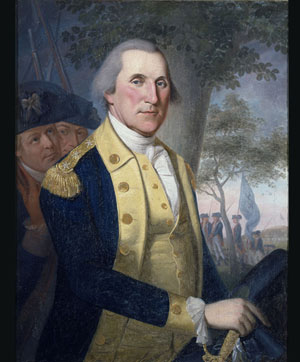 Courtesy, Independence National Historical Park
General George Washington
General George Washington was elected Commander-in-Chief in 1775, based on his experience and distinguished reputation. The War for Independence lasted eight and a half years, with real hardships faced by the soldiers and the American people. General Washington was well respected for his courage, wisdom, brilliant military tactics, and strength of character.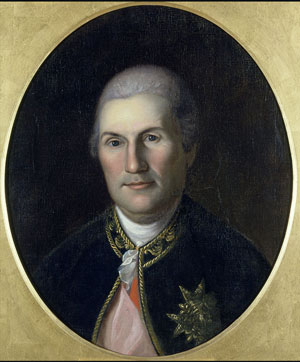 Courtesy, Independence National Historical Park
General Jean Baptiste Donatien de Vimeur, comte de Rochambeau
General Jean Baptiste Donatien de Vimeur, comte de Rochambeau, was a professional soldier with 37 years of experience when chosen to lead the French land forces in the expédition particulière. General Rochambeau impressed General Washington with his skill, respect, logistical expertise, and tactical wisdom.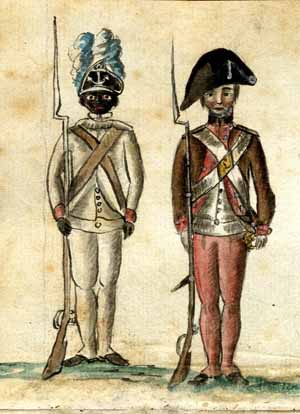 Anne S.K. Brown Military Collection, Brown University Library
The Allied Armies
The Allied Armies were comprised of the Continental Army and the newly-arrived French Army. The French forces were highly polished professional soldiers, in elegant military uniforms. The Continental Army was a diverse group of patriots, from young boys to old men, wearing mismatched rags and sometimes barefoot. Together these forces would secure American Independence.