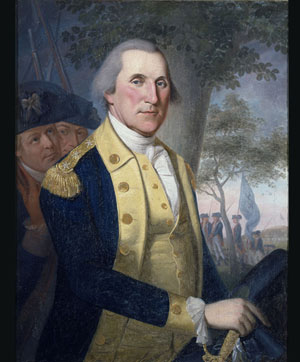 Courtesy, Independence National Historical Park
General George Washington
General George Washington was elected Commander-in-Chief in 1775, based on his experience and distinguished reputation. The War for Independence lasted eight and a half years, with real hardships faced by the soldiers and the American people. General Washington was well respected for his courage, wisdom, brilliant military tactics, and strength of character.