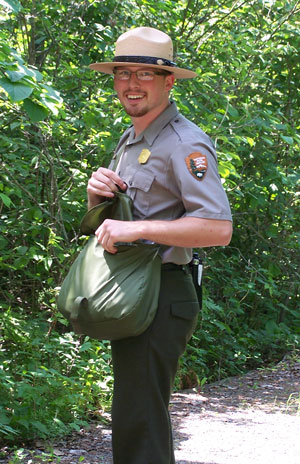 NPS
How Do I Apply for a Job?
Voyageurs National Park hires a variety of federal positions to include full-time, part-time, and intermittent work. All vacant positions are advertised on the Office of Personnel Management's (OPM) website located at
www.usajobs.gov
. Please read the entire vacancy announcement carefully for full instructions on how to apply for a position. Applying for a job requires a resume, a supplemental questionnaire, and any documentation that supports any claims made in the application or requirements for the job.
What Jobs Can I Apply For?
Any job stating "Who may Apply: All United States Citizens" is open to everyone. If "Who May Apply" states any other requirement, only candidates with those specific qualifications may apply.
When Do Jobs Appear?
Jobs for all United States Citizens generally open to applications during the winter months (December through March). However, jobs may appear at any time depending on the needs of the park.
What Jobs Are There?
Generally, jobs available every summer include:
Boat Captains and Deckhands (Intermittent)
Biological Science Technicians
Maintenance Workers
Park Rangers (Interpretation)

Park Rangers (Visitor and Resource Protection)

Wildland Firefighters
Current Job Opportunities
Applications for jobs with the National Park Service are accepted via www.usajobs.gov, the federal government's official source for federal job listings and employment opportunity information. The jobs listed below are being drawn from www.usajobs.gov, and clicking on any of them will take you to the detailed announcement for that job on www.usajobs.gov.