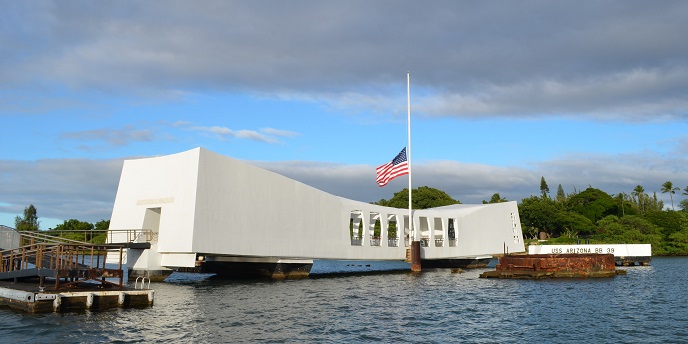 Our goal is to make our park as accessible to all our visitors as possible.
The Pearl Harbor Visitor Center has reserved accessible parking in the front lot. The restrooms, movie theater, exhibit galleries, bookstore, information desk and drinking fountains, Navy shuttle boats, and USS Arizona Memorial are all fully-accessible to visitors in wheelchairs.
Walking the distance between facilities can be challenging for visitors with mobility issues, although there are several benches located throughout the visitor center to facilitate rest opportunities.
Please note: The visitor center does not offer wheelchairs, except in emergency situations.
For visitors with hearing impairments, the documentary shown in the theater is fully-captioned (in English).There is an induction loop for use with hearing aids.
Visually-impaired visitors will find signage in braille in addition to tactile models of various interpretive resources throughout the site. We also provide a braille-ready file (BRF), which is a digital copy of an embossed braille booklet transcribed from the park brochure.