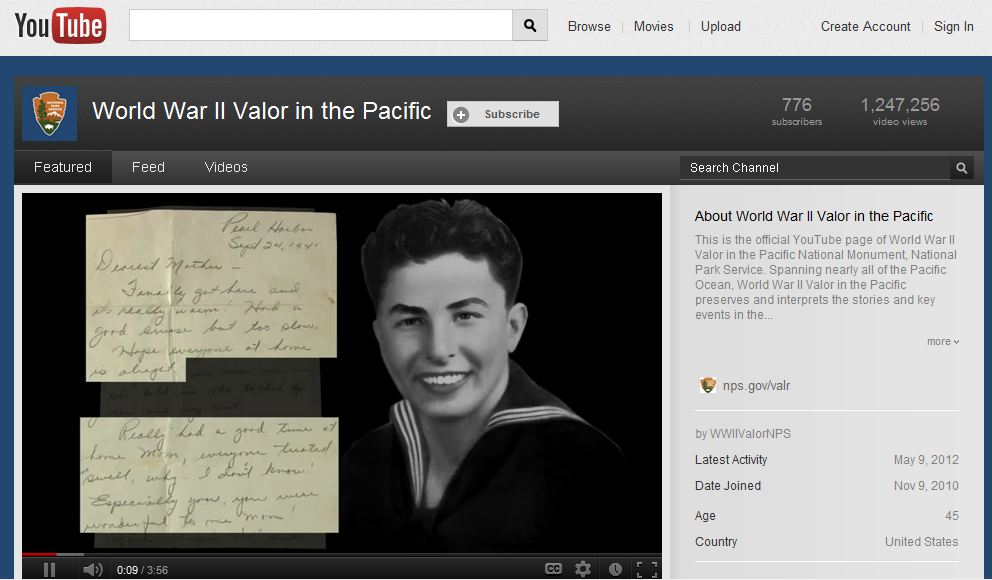 Visit our WWIIValorNPS YouTube channel to watch these videos and more, including Pearl Harbor Survivor stories, behind-the-scenes footage of the creation of our new visitor center, and underwater footage of the USS Arizona!
Remembering the Pacific is a video podcast series that presents the personal stories behind World War II's Pacific Theater. Hear American and Japanese servicemen tell their war stories from December 7, 1941 through the war to the ongoing reconciliation between the two countries. Witness the effects on the home front as American and Japanese civilians recount the emotions of the war years and come to terms with loved ones lost, sacrifices made and recognition of civil rights. Hear about the personal importance of the memorials and the lasting impacts of the Pacific War.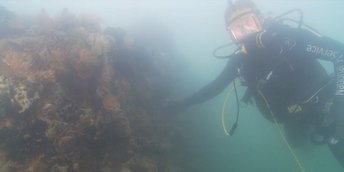 NPS Photo
Dive Through History on the USS Arizona.
Join us for our new Live Dive program!
In April, 2015, our ParkEd team hosted a live broadcast underwater, as our Chief of Cultural Resources gave a tour of the USS
Arizona
as she rests today on the bottom of Pearl Harbor, beneath the USS
Arizona
Memorial. Viewers watching live submitted questions to the dive team and had them answered on-air. You can
watch the recorded version here
, and stay tuned for updates on future live dive events!