Photos and Multimedia
Here you'll find photos, videos, and other multimedia that help us preserve and share stories of Pearl Harbor and the Pacific War. This section is updated frequently, so check back soon for new content!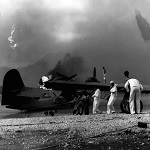 Explore our photo galleries of the Pearl Harbor attack; the USS Arizona, the USS Utah, and the USS Oklahoma; the Pearl Harbor Visitor Center; current events at the Monument; and more. We also have two separate Flickr accounts with high quality, public domain, downloadable photos: One is for general photos, and the other is for Dec 7th commemorative events.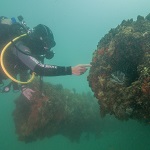 WWII Valor in the Pacific National Monument is building a video collection, with many of our videos also available on YouTube. Here you'll find oral history videos, underwater footage from the USS Arizona, and more. New content is added regularly.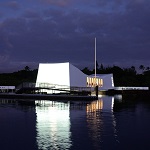 Sound Library
We are building a sound library with oral histories, podcasts, and other audio projects. Check back soon for updates!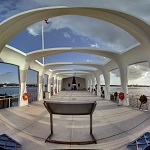 Virtual Tour
Take a virtual tour of the USS Arizona Memorial, the Pearl Harbor Visitor Center, our exhibit museums, and more. See a 360 degree view of different sites throughout the grounds. Coming soon!