Learn more about the history of the Pacific War by exploring these pages. Hear the stories of people who lived through the Pearl Harbor attack - both service members and civilians - and find out more about each attack site on Oahu, as well as throughout the Pacific.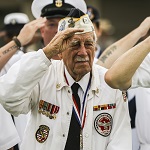 US Navy photo
Learn about the service members and civilians who died on Dec 7, 1941. Here the stories of those who lived through the attack. Here you'll also find the names of the USS Arizona Survivors, as well as the names of all the brothers assigned to the USS Arizona.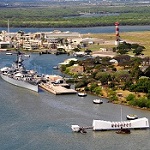 US Navy photo
Learn about all the key military sites on Oah'u, Hawai'i, as well as the sites of major battles in the Pacific. Here you'll also learn about the history of Pearl Harbor. Long before the morning of December 7, 1941, Pearl Harbor had been captivating people with its dramatic beauty and provocative history.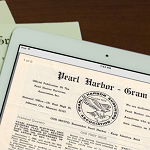 NPS photo
Read Survivor stories, hear oral histories, and learn about what happened on Dec 7, 1941.