Washington Memorial Chapel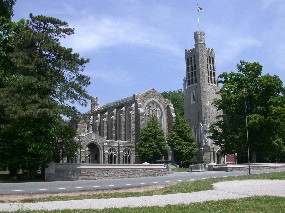 Valley Forge NHP
Open:
Monday -Saturday 10:00 a.m. - 5:00 p.m.
Sunday 12:00 p.m. - 5:00 p.m.

Phone:
610-783-0120

The Washington Memorial Chapel is home to an active Episcopalian congregation. It was built in an impressive Gothic Revival style as a tribute to George Washington and his service to our country. The chapel complex is also home to the Chapel Cabin Shop, featuring gifts, food and drink, and is open daily from 10:00 a.m. to 5:00 p.m.
For more information, click here.