The Upper Gallery is currently closed for renovations.

These renovations will improve preservation of artifacts and enhance the visitor experience. The Lower Gallery has been reopened, its exhibits are methodically being returned. Period room tours are offered at the regularly scheduled times.
Traffic & Travel Tips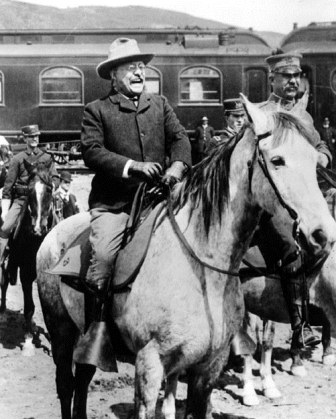 Street parking in midtown Manhattan is extremely limited and parking facilities are expensive. Driving is not recommended. Use of public transportation is preferable.
Looking for a place to park?

This New York City Department of Planning website map helps you to locate parking facilities licensed by the Department of Consumer Affairs, as well as those operated by NYC Department of Transportation. Read More

View 'real-time' traffic conditions!

Driving to Theodore Roosevelt Birthplace? Check the traffic conditions first. Click here for a current map of New York City traffic. Read More
Did You Know?
Eleanor Roosevelt was the daughter of Theodore's younger brother Elliott, making T.R. her uncle. Franklin D. Roosevelt was related to Theodore and Elliott by a common male ancestor (Nicholas) who was born five generations and 300 years earlier.