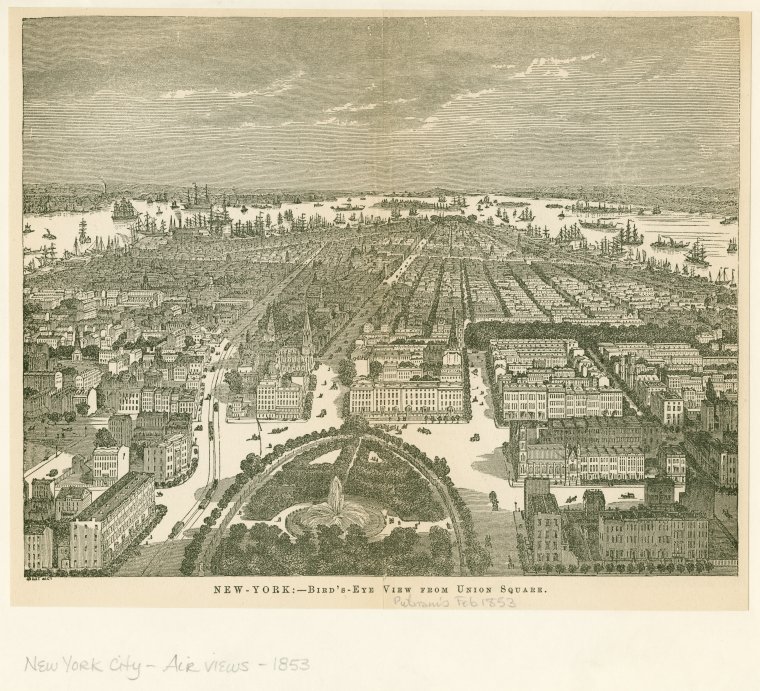 NYPL
Theodore Roosevelt Birthplace NHS is situated in a very historic New York neighborhood. The neighborhood has been highly influenced by the development of "Ladies Mile," a fashionable shopping district.
TR's childhood home is also situated between three of New York's lovely and historic parks. Click on each park to learn about its history.
Three blocks north lies Madison Square.
Three blocks south lies Union Square.
One block to the east lies Gramercy Park.