Things To Do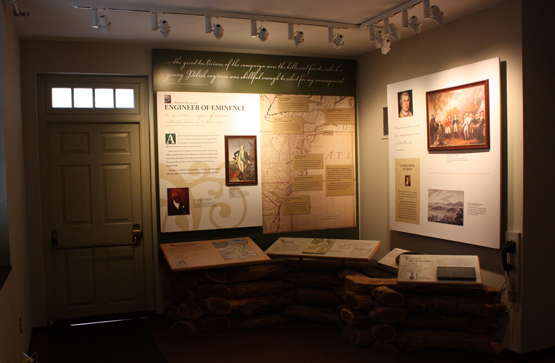 NPS
Come and explore the life of Thaddeus Kosciuszko.
Exhibits highlighting Kosciuszko, an information area and a small bookstore. A room furnished as it might have been during Thaddeus' time is located on the second floor.
An audio-visual program (available on both floors, in English and Polish) describes the house and the life of Thaddeus Kosciuszko. Self guided tours of the House begin on the first floor.
Exhibits highlighting Kosciuszko's military career in Poland and America.
Rare artifacts on loan from Poland
Link from the chain and boom at West Point
Junior Ranger Activity Book
Passport Stamp
Eastern National Sales center
Traveling Trunk
Audio visual presentation showing monuments to Kosciuszko all over the world
Historical map of Poland and various partitions
Learn about Kosciuszko's stay in Philadelphia
Investigate Kosciuszko's views on slavery
Read about Kosciuszko's visitors - Dr. Benjamin Rush, Chief Little Turtle, Thomas Jefferson and many others.
See the introductory video in English or Polish
See the furnished bedchamber where Kosciuszko stayed. Examine the many items and how they relate to Kosciuszko
Presentations by park rangers are available throughout the year. NPS staff can answer questions and provide in-depth information concerning the Kosciuszko House, Independence National Historical Park, and other park sites.