Plan Your Visit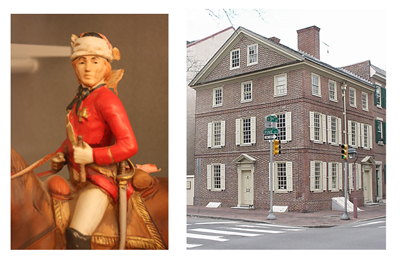 nps
The site address is 3rd & Pine Streets.
Admission is free!

Explore the site museum which includes audio-visual programs, exhibits, restrooms and a bookstore.
View the 8-minute audio-visual program that presents a history of Kosciuszko's life and accomplishments.

Take a look at the photos of memorials to Kosciuszko in his native Poland and various memorials throughout the United States.

Visit the memorial room which highlights Kosciuszko's military career.

Listen to a narration (offered in English and Polish) as your view Kosciuszko's bedchamber.

Identify and locate items using the guidebook.

Sit down and watch the audio-visual program in English or Polish.

Review the many items in the bookstore.


Visit the Polish American Cultural Center located on Walnut Street between 3rd & 4th Streets.