Locomotive Technology Tour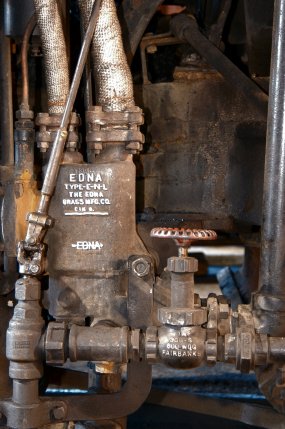 Join a Park Ranger or a Volunteer on a 45-minute look at how a steam locomotive works. Visitors learn just how complicated a simple machine can be.

Departs from the Visitor Center. Included in the Park Entrance Fee. Possible heat and noise warning.
Did You Know?

A large hard-working steam locomotive can use up to 6 tons of coal in about an hour. The fireman (the one who shovels the coal) might shovel 200 pounds of coal a minute! This is why railroads helped design mechanical stokers. Learn more about railroad jobs at Steamtown NHS in Scranton, PA. More...