Locomotive Technology Tour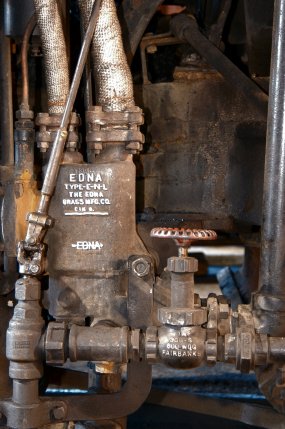 Join a Park Ranger or a Volunteer on a 45-minute look at how a steam locomotive works. Visitors learn just how complicated a simple machine can be.

Departs from the Visitor Center. Included in the Park Entrance Fee. Possible heat and noise warning.
Did You Know?

When boiled, a cup of water creates about 1,600 cups of steam! When the resulting steam is contained in a vessel such as a steam locomotive boiler, it can create up to 300 pounds per square inch of pressure. Learn more about steam locomotives at Steamtown National Historic Site! More...