Railroad Yards, Then and Now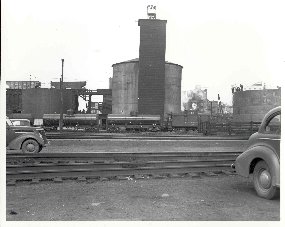 NPS PHoto
Join a Park Ranger or a Volunteer for a before-and-after look at the former maintenance and repair yards for the Delaware, Lackawanna and Western Railroad (this is NOT a "Shop Tour").
Departs from the Visitor Center. Included in the Park Entrance Fee.
Did You Know?
Many railroads, particularly Eastern roads, used anthracite coal for locomotive fuel during the early steam era. During World War I, the US Navy and the Allied Forces used anthracite coal to power the steam boilers of warships such as Admiral Dewey's USS Olympia, which is berthed at the Independence Seaport Museum in Philadelphia. Burning anthracite resulted in low-smoke emissions from steamship boilers and gave the Allies a strategic opportunity to close-in on the enemy in a battle. With anthracite coal diverted to the war effort, locomotive builders adapted to using bituminous coal in their future designs.