Living History Program: Hobo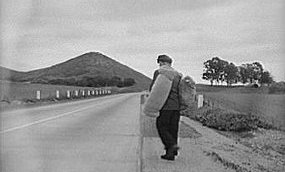 Library of Congress, FSA
Step back in time to the 1930s and find out what life was like riding the rods during the Great Depression.
Program begins at the red sign "Living History Begins Here" just outside the main door of the Visitor Center near the CNJ crane. Included in the Park Entrance Fee.
Possible weather warning. This is an outdoor program.
Did You Know?

Elijah J. McCoy, a brilliant African-American mechanical engineer, invented an automatic lubricator cup (or drip cup) for steam locomotives and other machines. It worked so well that inspectors, when checking in a new piece of machinery, would ask, "Is it the real McCoy?" More...