Operating Hours & Seasons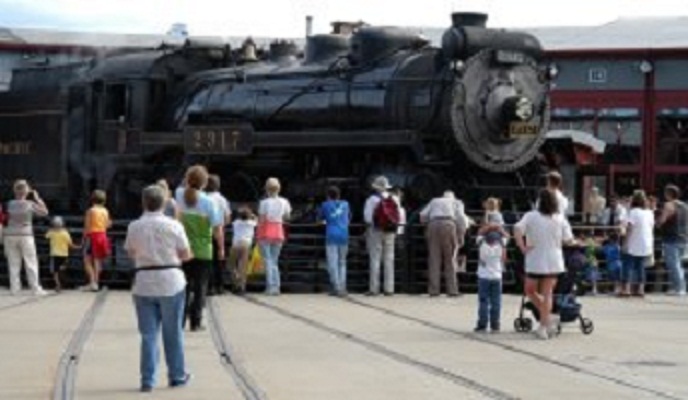 The park is open daily except Thanksgiving Day, Christmas Day and New Years Day. The park is closed on those days, and may close early on the day before each of these holidays.

Park Regular hours: 9 am - 5 pm
Park Winter hours: 10 am - 4 pm

2014 Winter Hours:
January 6 - March 28
The Park's museums and grounds, including outdoor exhibit areas, parking lot and the connecting walkway* to the Mall at Steamtown, close promptly at 5:00 pm (4:00 pm Winter). Also, during severe weather events, the Park may delay opening, close early or close entirely. Park closing and/or delayed opening notices are available by phoning (570) 340-5200 or (888) 693-9391 after 7 am; they may not be posted online. Early close notices are available at the above numbers and online when announced by Park management. Please be sure to plan accordingly.

(*Please note that the connecting walkway to the "Mall at Steamtown" is not the property of Steamtown National Historic Site and is subject to closure during inclement or severe weather. Additionally, this walkway is not maintained and is generally closed during the winter months. Parking at the "Mall at Steamtown" is, therefore, not recommended.)


Did You Know?

Elijah J. McCoy, a brilliant African-American mechanical engineer, invented an automatic lubricator cup (or drip cup) for steam locomotives and other machines. It worked so well that inspectors, when checking in a new piece of machinery, would ask, "Is it the real McCoy?" More...