Volunteer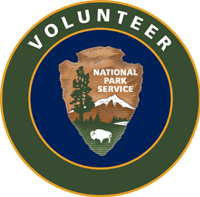 Please consider volunteering your time and talent at Sleeping Bear Dunes National Lakeshore. You will enjoy putting your skills to work in this beautiful setting, and you will meet many other fine people who have similar interests.

Contact our volunteer coordinator, Matt Mohrman: e-mail us; 231-326-4729. He will match your interests, skills, and time availability with the wide variety of volunteer projects available.
We are grateful for the generosity and dedication of so many volunteers who contribute their time and skills to making Sleeping Bear Dunes National Lakeshore the beautiful, educational destination that it is today. In 2011, 1,300 volunteers and groups donated almost 35,000 hours to park operations and programs. That work is valued at over $750,000 and is the equivalent of more than 16 full-time employees.
Looking for internship possibilities? Visit the Jobs page.
We also have an Artist-in-Residence Program. Check it out!
The following list provides a few examples of volunteer activities at Sleeping Bear Dunes National Lakeshore and demonstrates the breadth of volunteer opportunities that our Volunteers In Park (VIP) are involved in:
helping out at the Port Oneida Fair
giving tours and helping at the visitor centers and museums
serving as campground hosts at DH Day and Platte River campgrounds
leading major clean-up efforts to collect trash
Eliminating exotic weeds
Planting native plants

Monitoring avian botulism

Monitoring endangered species (e.g. Piping Plover)
Adopting and maintaining all of the park trails
Building and maintaining databases
Maintaining architectural drawings and library materials
Digitizing over 10,000 photographic slides
Stabilizing and rehabilitating historic structures and landscapes.
As our world becomes busier and more populated, we are grateful to people who are willing to share their time and talents in work that helps ensure that these public areas entrusted to our care and held in public trust are available for all to experience and enjoy.