Located within a temperate rainforest, Sitka National Historical Park protects a unique set of natural and cultural resources. These have been both shaped and challenged by the environmental factors that effect the region, providing an unprecedented opportunity to research and protect these resources for future generations. Check out the sections below to learn more about the environmental factors effecting Sitka National Historical Park!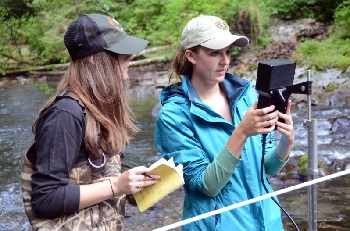 NPS Photo
Climate Change
Although the natural and cultural resources of Sitka National Historical Park are increasingly at risk due to climate change, we are also in a unique position to provide baseline data and monitor long term changes through ongoing research efforts.
Learn more about climate change in Sitka National Historical Park.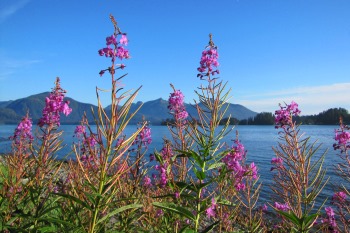 NPS Photo / Andrea Willingham
Climate and weather
When many people think of Alaska, they think of arctic winters and a frigid climate -- but think again, if you're coming to Sitka! Here, due to the warm ocean currents that pass by Baranof Island, winters are mild and summers are wet, keeping the rainforest happy with a constant supply of rain, fog, and mist.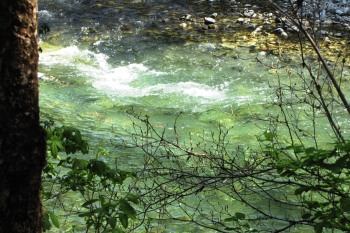 NPS Photo / Andrea Willingham
Hydrologic Activity
Indian River is one of the primary natural resources in the park. The river continuously shapes the interconnections of the land, plants, and animals that thrive in the park.