Burn Postponed

The prescribed burn scheduled for today is postponed because conditions are not right. We will continue to monitor and hope to conduct the 35-acre prescribed burn of Big Meadows next week. (10/2/14)
PATC Cabins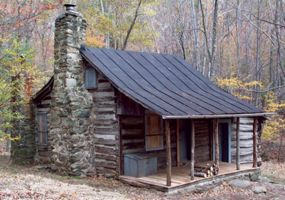 NPS Photo
The Potomac Appalachian Trail Club (PATC) maintains six locked, primitive cabins in the park and a number of additional cabins outside the park. The cabins are equipped with mattresses, blankets, and cookware. A pit toilet and spring water are nearby.
To get information or to make reservations, visit PATC online.

Call PATC:
(703) 242-0693 or (703) 242-0315
Write PATC:
PATC
118 Park Street SE
Vienna, VA 22180.
Did You Know?

Although it is native to the Blue Ridge Mountains, much of the beautiful mountain laurel you see blooming along Shenandoah National Park's Skyline Drive in June was planted by the Civilian Conservation Corps in the 1930s. More...