Skyline Drive Status

For the most current Skyline Drive Status, call 540-999-3500, choose Option 1, and then Option 1. You can also use Facebook and Twitter for updates. More »
Night Closures of Skyline Drive

Skyline Drive will be closed at night (5:00 p.m. - 8:00 a.m.) through January 5, 2014 to concentrate Ranger patrols in problem areas during hunting season. More »
PATC Cabins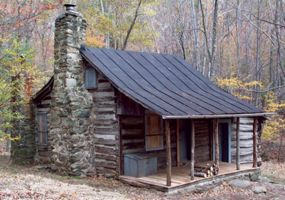 NPS Photo
The Potomac Appalachian Trail Club (PATC) maintains six locked, primitive cabins in the park and a number of additional cabins outside the park. The cabins are equipped with mattresses, blankets, and cookware. A pit toilet and spring water are nearby.
To get information or to make reservations, visit PATC online.

Call PATC:
(703) 242-0693 or (703) 242-0315
Write PATC:
PATC
118 Park Street SE
Vienna, VA 22180.
Did You Know?

Shenandoah National Park is an outdoor laboratory that helps scientists study the effects of our activities on the environment. To learn more, click on Science and Nature. More...