Skyline Drive Status

Winter Weather is in the forecast so please check before coming. For the most current Skyline Drive Status, call 540-999-3500, choose Option 1, and then Option 1. You can also use Facebook and Twitter for updates. More »
Night Closures of Skyline Drive

Portions of Skyline Drive will be closed at night (5:00 p.m. - 8:00 a.m.) during hunting season. Starting November 11 the north and south sections will be closed at night. The entire Drive will be closed at night starting December 9. More »
Camping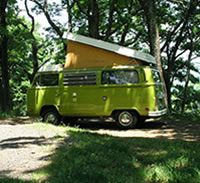 NPS/Alan Williams
Campgrounds
There are four campgrounds in Shenandoah National Park.
Mathews Arm (mile 22.1)
Big Meadows (mile 51.2)
Lewis Mountain (mile 57.5)
Loft Mountain (mile 79.5)

More information...
---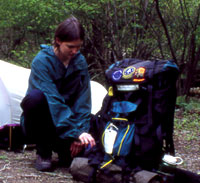 NPS photo
Most of Shenandoah National Park, including its wilderness, is open to backcountry camping.
A free permit is required for backcountry camping.


Did You Know?

American chestnut trees, whose trunks were killed off by a fungus blight long ago, still send up shoots that you can see along many of Shenandoah National Park's trails.