Skyline Drive Status

For the most current Skyline Drive Status, call 540-999-3500, choose Option 1, and then Option 1. Be prepared for winter driving conditions when the Drive is open! You can also use Facebook and Twitter for updates. More »
Camping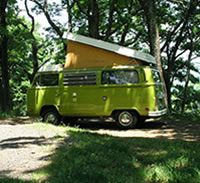 NPS/Alan Williams
Campgrounds
There are four campgrounds in Shenandoah National Park.
Mathews Arm (mile 22.1)
Big Meadows (mile 51.2)
Lewis Mountain (mile 57.5)
Loft Mountain (mile 79.5)

More information...
---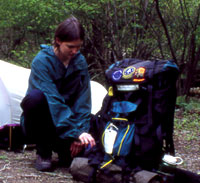 NPS photo
Most of Shenandoah National Park, including its wilderness, is open to backcountry camping.
A free permit is required for backcountry camping.


Did You Know?

Construction of Shenandoah National Park's Skyline Drive began in July 1931 on an acquired 100-foot right-of-way through privately owned land. The park was not established until four-and-a-half years later. More...