Camping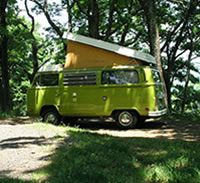 NPS/Alan Williams
Campgrounds
There are four campgrounds in Shenandoah National Park.
Mathews Arm (mile 22.1)
Big Meadows (mile 51.2)
Lewis Mountain (mile 57.5)
Loft Mountain (mile 79.5)

More information...
---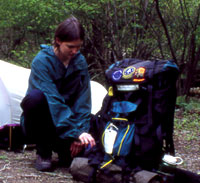 NPS photo
Most of Shenandoah National Park, including its wilderness, is open to backcountry camping.
A free permit is required for backcountry camping.


Did You Know?

In 1928, wanting to escape the heat and humidity of summers in Washington, D.C., Herbert and Lou Henry Hoover began looking for a "summer place" within a day's drive of the city. The Hoovers acquired land within the proposed Shenandoah National Park and built Rapidan Camp, their summer White House.