Camping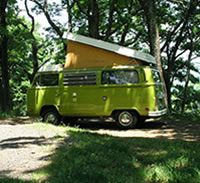 NPS/Alan Williams
Campgrounds
There are four campgrounds in Shenandoah National Park.
Mathews Arm (mile 22.1)
Big Meadows (mile 51.2)
Lewis Mountain (mile 57.5)
Loft Mountain (mile 79.5)

More information...
---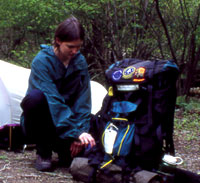 NPS photo
Most of Shenandoah National Park, including its wilderness, is open to backcountry camping.
A free permit is required for backcountry camping.


Did You Know?

From 1933 to 1942 an estimated 10,000 boys and young men of the Civilian Conservation Corps planted hundreds of thousands of trees, shrubs, and native plants in Shenandoah National Park. Many of these were grown in three CCC plant nurseries from seeds collected within the park. More...