Selma to Montgomery National Historic Trail

Due to the sequestration plan, Lowndes Interpretive Center, will be closed on Sunday's effective March 10, 2013, until further notice. For more information, please call (334) 877-1983 or visit www.nps.gov/semo
Lowndes Interpretive Center and Selma Interpretive Center Closures

Beginning Monday, May 5, 2014, the Lowndes Interpretive Center and Selma Interpretive Center will be open Tuesday - Saturday, 9:00 a.m. to 4:30 p.m. Both Interpretive Centers will be closed Sunday's and Monday's, until further notice.
Weather
Depending on the season, temperatures can soar to extremes of heat and humidity in the summer and to a damp, wet cold in the winter.


During the summer season visitors should dress in light, comfortable clothing, wear comfortable shoes and use sunscreen. High temperatures and high humidity create higher risk of heat cramps, heat exhaustion and heatstroke.

During the fall visitors should have a light jacket available as temperatures can drop suddenly.

Winter temperatures can be unpredictable, ranging from mild to extremely cold.
Use this link for a five day forecast of local conditions.
Did You Know?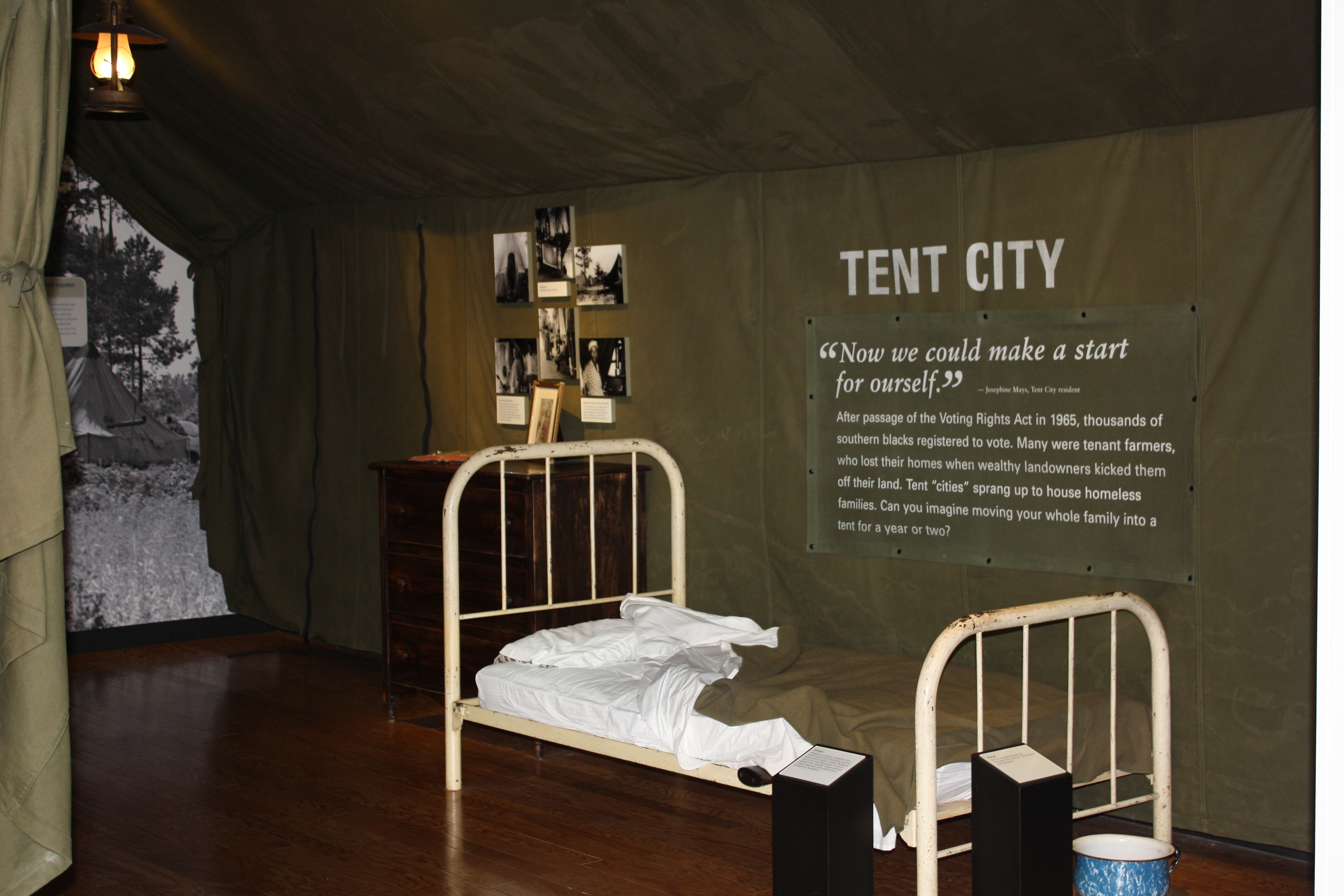 In 1965 several African-American tenant farmer families in Lowndes County, Alabama were evicted from their homes by White land owners because of attempting to register and vote. Few were fortunate to find temporary homes with families and friends, but those who weren't lived on the land near the Lowndes Interpretive Center and referred to the site as, "Tent City."