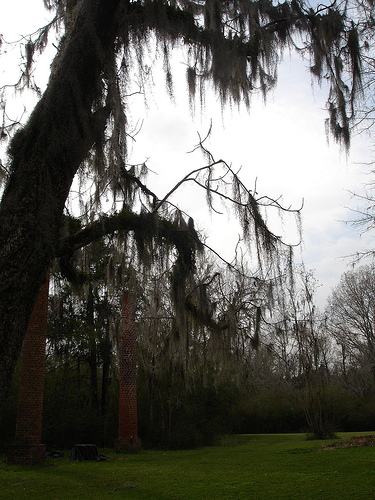 Cahawba
Visit the ghost town of Alabama's first capital. Located 12 miles outside Selma off Highway 22 South, this fascinating historic and archaeological site offers ruins to explore and period artifacts to see.
Alabama Historical Commission
17 First South Street
Orrville, AL36737
Phone (334) 872-8058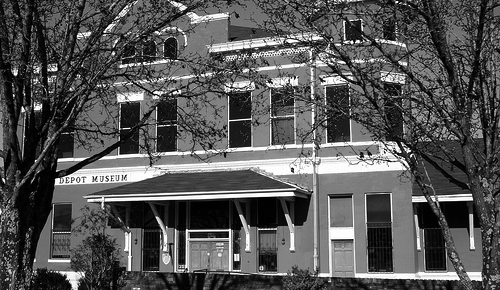 Old Depot Museum
An interpretive history museum located in the old L & N Railroad Depot at the foot of Historic Water Avenue, the Old Depot Museum has a fine collection of artifacts and memorabilia depicting life in Selma and Dallas County, 1820 to the present. In addition, several special topic exhibits are featured each year. A tour of the museum runs the gamut from Civil War to Civil Rights, from William Rufus King, the Vice-President who was one of Selma's founders in 1819, to Martin Luther King, the Nobel Peace Prize winner who led voting rights demonstrations here in 1965.
4 Martin Luther King, Jr. Street
Selma, AL 36701
Phone (334) 874-2197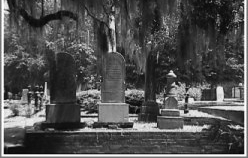 Old Live Oak Cemetery
One of the few cemeteries in the South on the National Register of Historic Sites, Old Live Oak is the resting place of more than 8,000 people. Several famous women are buried in Old Live Oak including: Elodie Todd Dawson, staunch Confederate supporter and sister-in-law of Abraham Lincoln; Harriet Hooker Wilkins, the Selma suffragist who in 1922 became the first woman elected to the Alabama Legislature; Clara Weaver Parrish, member of one of Selma's first families and internationally known artist who also is noted for Tiffany stained glass designs (several are in Selma churches); and Frances John Hobbs, well-known suffragist who sewed the most valuable treasures from her jeweler husband's shop into her petticoats, saving them from Union Army looters.

Other historic burial sites include those of William Rufus King, founder of Selma, U.S. senator and vice president of the United States; Benjamin Sterling Turner, Alabama's first black congressman; N.H.R. Dawson, Confederate colonel who later was appointed U.S. commissioner of education; John Tyler Morgan and Edmund Winston Pettus, both Confederate generals who later became U.S. senators; Catesby ap Roger Jones, commander of the Confederate ironclad Merrimac (or Virginia) and of the Confederate Naval Ordnance Works at Selma; and the Rev. Arthur Small, a Presbyterian minister who died in the Battle of Selma
Vaughan-Smitherman Museum

Wander through this antebellum structure restored to its original beauty and view a collection of Civil War memorabilia and antiques. Built in about 1848, this building has been used as a school, a hospital, the county courthouse and most recently, a museum.

109 Union Street
Selma, Alabama 36701
Phone (334) 874-2174

Sturdivant Hall

Sturdivant Hall is one of the state's outstanding tourist attractions. Called the finest Greek Revival Neo-Classical antebellum mansion in the Southeast by the man who built the White House, Sturdivant Hall is both a mansion and a museum. The tour includes the house, detached kitchen, gift shop and formal garden. This magnificent structure is listed on the National Register of Historic Places. Construction was begun in 1852 by Colonel Edward T. Watts, a local resident.

713 Mabry Street
Selma, Alabama 36701
Phone (334) 872-5626