Interpretive Centers Closure on Wednesday, October 15, 2014

The Lowndes Interpretive Center will close at 11:00 a.m. and the Selma Interpretive Center will be closed on Wednesday, October 15, 2014 due to an All Employee Training.
The Selma Interpretive Center Reopens with New Exhibits
Date:
April 17, 2014
Contact:
Patricia Butts
, 334-727-6390
Selma, AL – The Selma Interpretive Center has reopened after weeks of renovations. The center has been closed since March 26, 2014. A ribbon cutting ceremony is scheduled for Friday, May 2, 2014 at 2:00 pm. This event marks the completion and installation of permanent exhibits that interpret the Selma Voting Rights Movement and features the story from the beginning of the Selma to Montgomery March of 1965.

The event is FREE and open to the public. For more information call (334) 872-0509, or visit www.nps.gov/semo.


 About the National Park Service. More than 20,000 National Park Service employees care for America's 401 National Parks and work with communities across the nation to help preserve local history and create close-to-home recreational opportunities. Learn more at www.nps.gov.www.nps.gov
Did You Know?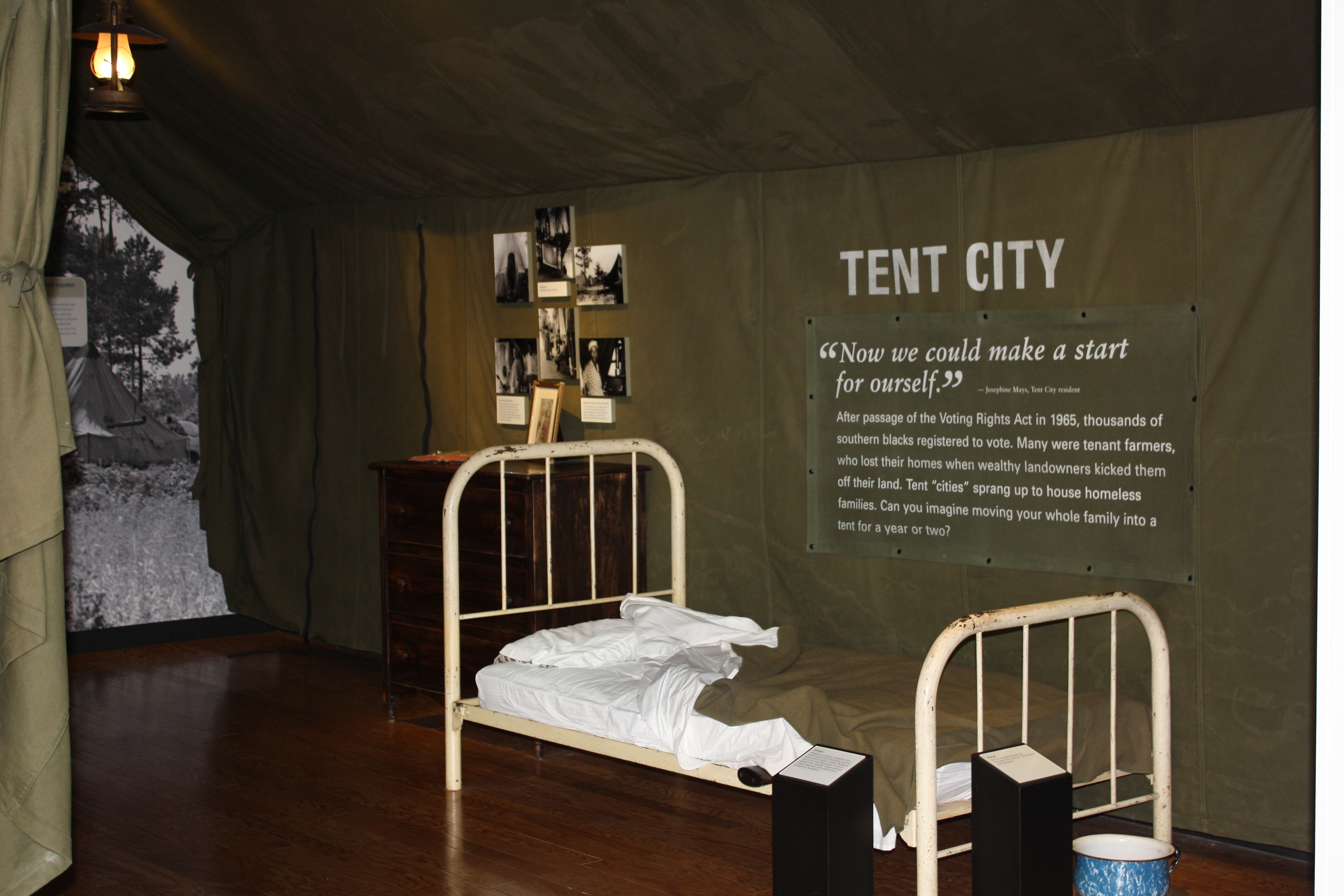 In 1965 several African-American tenant farmer families in Lowndes County, AL were evicted from their homes by White land owners because of attempting to register and vote. A Tent City was established at the location of the Lowndes Interpretive Center as a temporary home for the evicted families.