Partial Park Closure Due to Hazardous Conditions

Rancho Sierra Vista/Satwiwa re-opens 5/14/13, with restrictions (sunrise to sunset, not all trails). Sandstone Peak & Mishe Mokwa trails will also open, as will Backbone Trail east of Point Mugu State Park boundary. Point Mugu backcountry remains closed. More »
Trucks on Cheeseboro Canyon Trail

Occasional truck traffic (approx 6 trips per day) will take place on Cheeseboro Cyn Trail weekdays between 8am & 4pm for demolition and removal of Cheeseboro Tank. Should be completed by 5/24/13. Check back for updates or call 818-889-8996. More »
Map and Site Information: Arroyo Sequit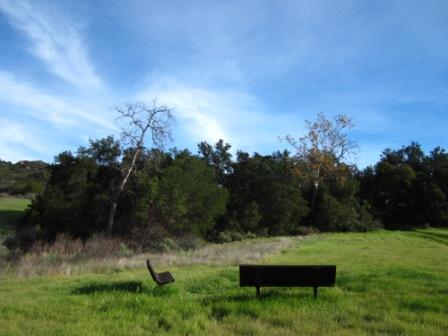 Accessed from Mulholland Highway, Arroyo Sequit features an intermittent stream, a loop trail, and meadows that are blanketed with wildflowers in the Spring. Arroyo Sequit is a small site that may be easy to overlook, but provides for intimate, relaxing strolls. It is also a favorite among evening stargazers, but contact the National Park Service to find out about accessing the site after hours.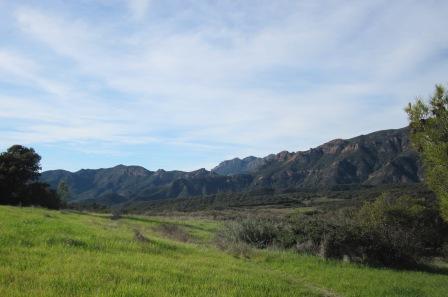 Trail Map and Current Weather
Trail Map and Site Information (PDF-20K)

Current Weather
Directions
34138 Mulholland Highway, Malibu, CA, 90265
Take Pacific Coast Highway to Mulholland Highway. Turn inland to Mulholland Highway and go 6 miles to park entrance on right side of road.
GPS Coordinates: N 34.0891 W -118.8908


Did You Know?

Piece by piece, a trail is forging its way along the "backbone" of the recreation area. California State Parks took the first step toward a 65-mile Backbone Trail in 1978. With 5 miles left to go, single track trails and fireroads will unite this patchwork of public parklands from east to west.