Preparing to Hike the BBT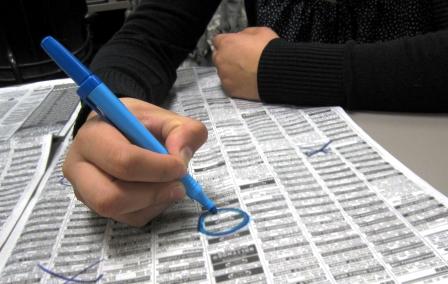 I can see the want ad now. Do you see it? Right there on the classified page. Underneath the old bicycles…left of the used hiking boots. Hey! Like new trekking poles…have to come back for that…wait there it is. That little one. Just a few words long.
Wanted: Adventure. Preparation is a must.
As we embark on this adventure, we must take the time to prepare. Seems obvious to some and others not so much but that's what makes this an adventure after all, right?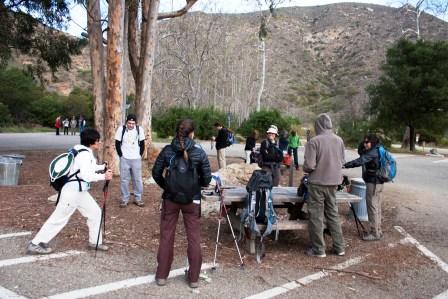 Steven Bakos
This year we did something new. We asked that every one of the hikers who signed on to this adventure join us at one of our park sites for an introduction to the staff that will be leading our hikes. During that afternoon we were able to share tips, stories, and advice for hiking the Backbone Trail with our fellow explorers.
Visitors that participate in this trek come from all walks of life. Some have just recently climbed Mt. Whitney in the Sierras; others have never gone more than a few miles. Either way, they have along the way learned tricks, insights, and other little things that can be shared with others to ensure that everyone has a more enjoyable experience.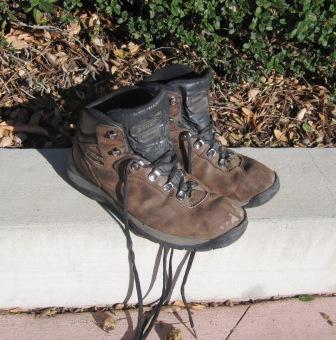 But that's where the preparation comes in. It's usually the things you learn from experience that sometimes makes a huge difference the next time. However it is also the things you learn before the trip that make all the difference. How much can my pack really hold? How does my rain gear work? Are my boots broken in or should I get the pair from the classified ad? Years of experience has taught me that a few hours can make a trip much more enjoyable.
Preparation can even be fun! This year, meeting all of my fellow hikers before the first trip was great. Not only did I get to meet new people but learned new techniques as we shared stories, information on routes, and the logistics of our upcoming journey.
This is just the begining. See you on the trail!
(Click here to return to the 2012 Backbone Trail Blog homepage.)