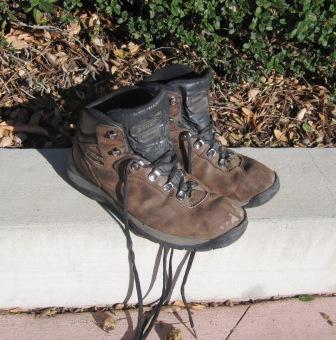 But that's where the preparation comes in. It's usually the things you learn from experience that sometimes makes a huge difference the next time. However it is also the things you learn before the trip that make all the difference. How much can my pack really hold? How does my rain gear work? Are my boots broken in or should I get the pair from the classified ad? Years of experience has taught me that a few hours can make a trip much more enjoyable.
Preparation can even be fun! This year, meeting all of my fellow hikers before the first trip was great. Not only did I get to meet new people but learned new techniques as we shared stories, information on routes, and the logistics of our upcoming journey.
This is just the begining. See you on the trail!
(Click here to return to the 2012 Backbone Trail Blog homepage.)