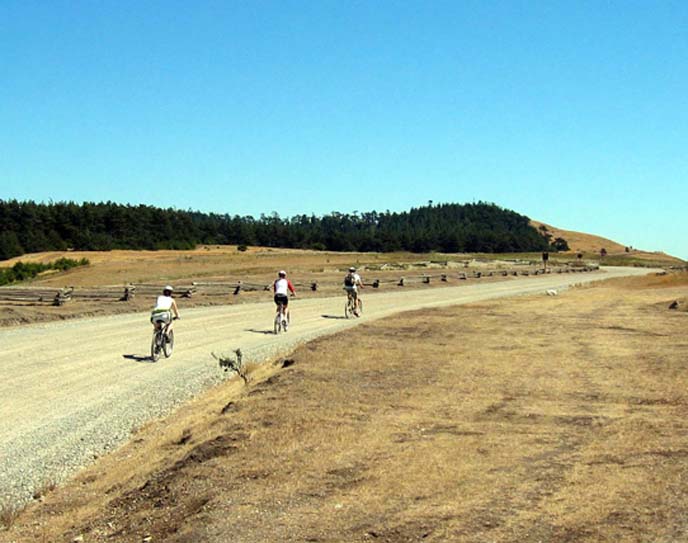 NPS Photo
Bicycling is one of most rewarding ways to see San Juan Island. Every year touring companies arrive and on the island's roads stream cyclists of varying levels of experience.
It is easy to be lulled into a false sense of security by the island's rural atmosphere. Don't be fooled. The main routes on San Juan Island (see map) are county roads with speed limits of 45 mph, except where posted. Bicycle lanes are limited, especially on Cattle Point Road, so riders should exercise extreme caution, especially when accompanying children. Please ride single file, well spaced in groups of three to four, and move completely off the road when stopped. Before exiting park access roads be sure to come to a complete stop and look both ways before entering the roadway.
Bicycle Rentals
Rental bikes provide a wonderful means of travel and sightseeing, without the hassle of transporting bikes from far away and risking damage from shipping. Island Bicycles--(360) 378-4941 or FAX (360) 378-4706--is the primary rental company on San Juan Island, specializing in bicycle rentals for self-directed touring and sight-seeing. Bikes are available by the hour, day, multi-day or week.