Park Closed for the Season

The park will be closed from Nov 1st, 2013 to Spring 2014. Visitor information is available online, via facebook.com/SaugusIronNPS or by calling the Salem Visitor Center at (978) 740-1650.
National Park Week 2012
Date:
April 23, 2012
Contact:
Jonathan Parker
, 978-740-1663
 Celebrate National Park Week with Free Tours at Salem Maritime and Saugus Iron Works National Historic Sites

SALEM , MA- During National Park Week, April 21 - 29, Salem Maritime and Saugus Iron Works National Historic Sites extend an invitation to "Experience Your America" and are waiving visitor fees for all tours. This week, National Park Service Director Jon Jarvis is asking all Americans to celebrate our common heritage with a visit to their local national parks, "together we are owners of this land, and this National Park Week - the National Park Service invites you to pass along this tradition. Introduce a young person to their national parks and introduce them to a new world of experiences that can shape their future, protect our environment, and preserve our American legacy." All 397 national parks, including the fifteen national parks in Massachusetts, offer free admission through April 29th, 2012.

At Salem Maritime National Historic Site, the U.S. Custom House, Derby House, Narbonne House are all open daily by tour. Visitors are encouraged to begin their visit to the park at the visitor center, 2 New Liberty Street. The visitor center also provides information on other park offerings and cultural attractions in the city.

At Saugus Iron Works, the Iron Works House, Blast Furnace, Rolling Mill, Slitting Mill, museum and nature trail are all free and open to the public. View running waterwheels, a working blacksmith shop and more.

For more information about Salem Maritime National Historic Site visit www.nps.gov/sama or call 978-740-1650. For more information about Saugus Iron Works National Historic Site visit www.nps.gov/sair or call 781-233-0050. For information about other national parks that are participating in fee-free events during National Park Week, please visit www.nps.gov.
Did You Know?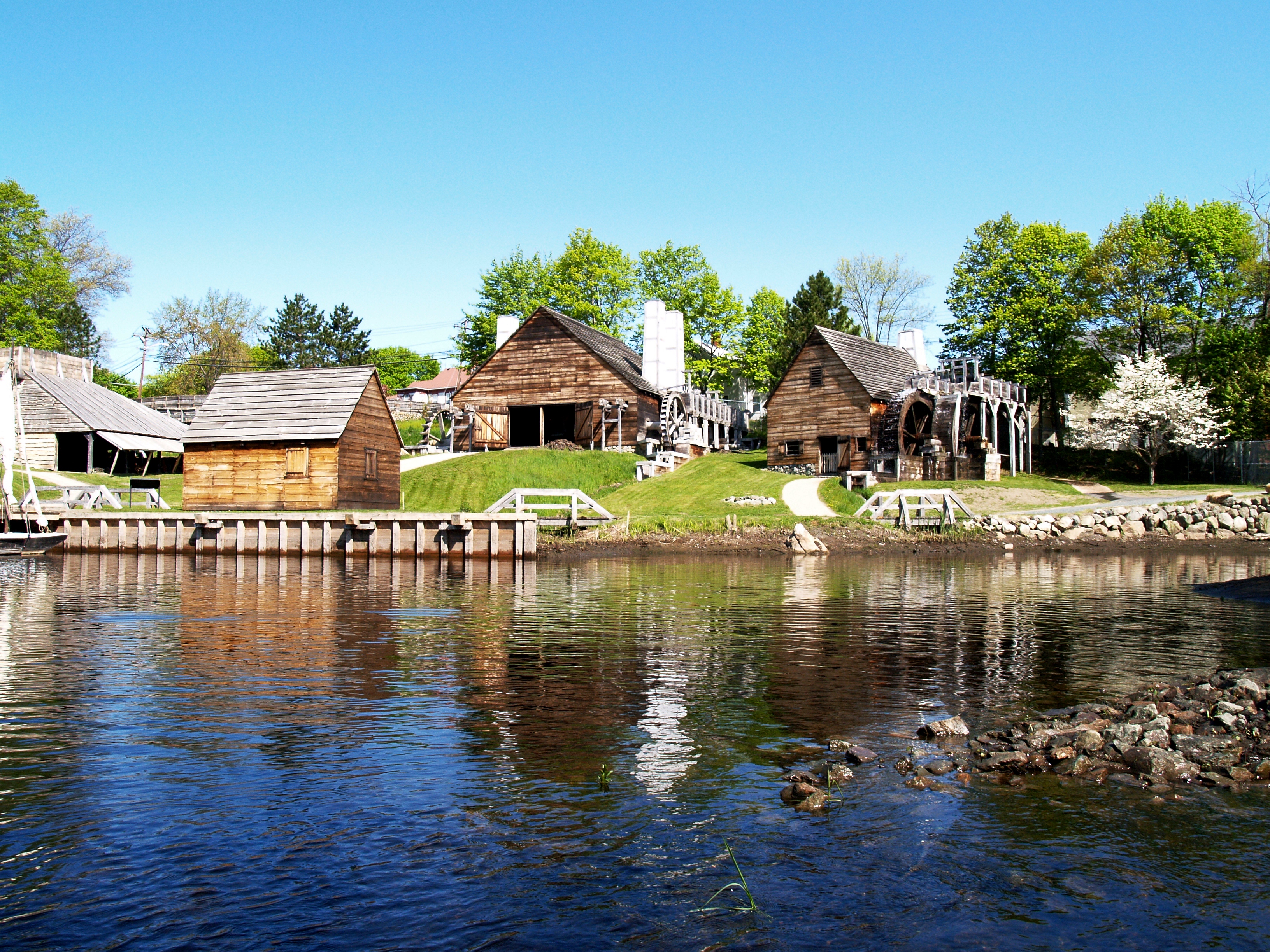 In 1634 author William Wood described the Saugus River, "These flatts make it unnavigable for shippes, yet at high water great Boates, Loiters, and Pinnaces of 20, and 30 tun, may saile up to the plantation". The Oxford English Dictionary uses Wood's description to help define the word "lighter".