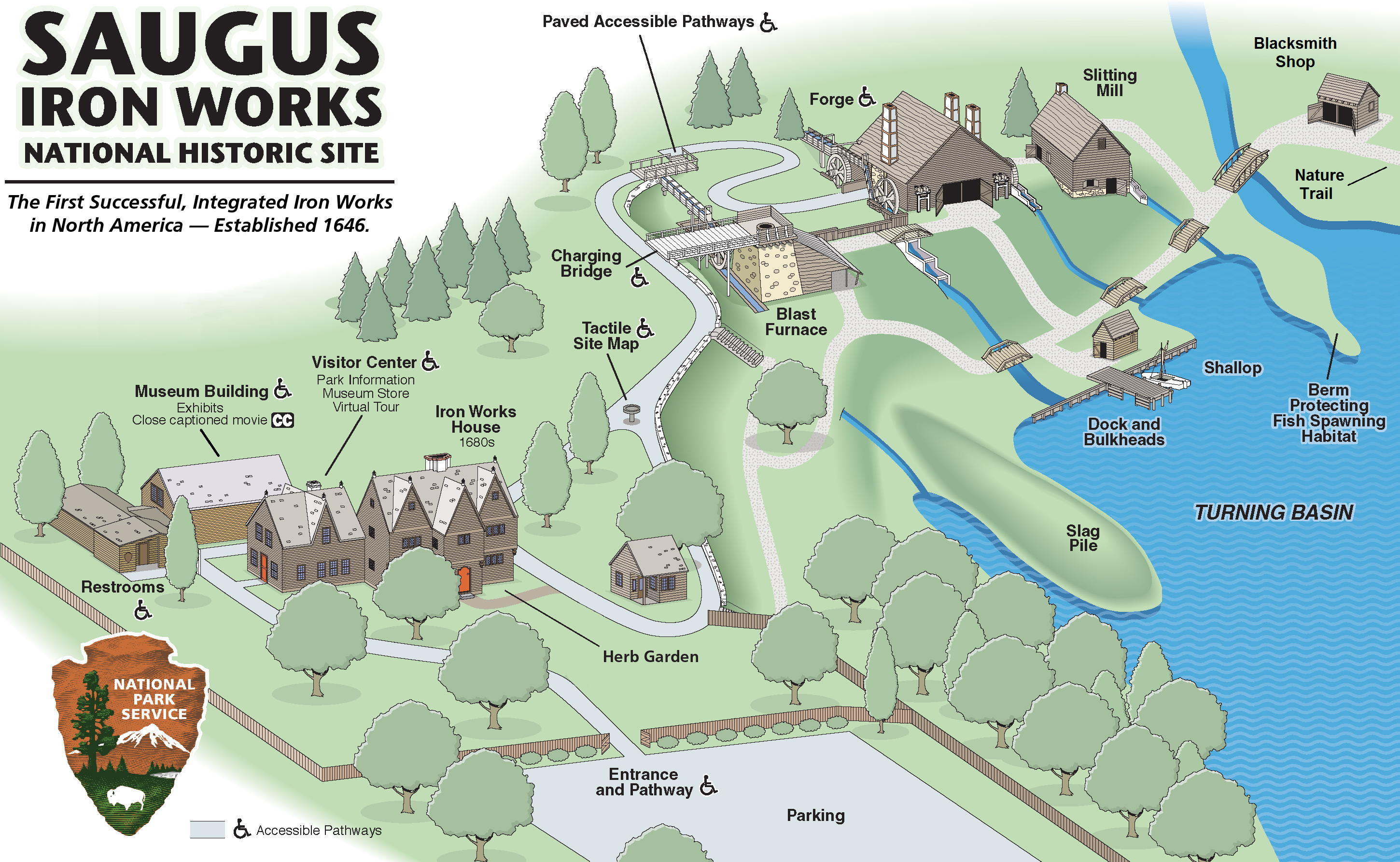 Paul Trap, Kevin Turausky
Saugus Iron Works National Historic Site has a lot of interesting places for a 9 acre park! The Visitor Center and Museum are good places to start your visit and learn why Saugus Iron Works is so special.
The industrial site buildings make up the heart of Saugus Iron Works National Historic Site. These buildings were reconstructed in the early 1950s based on archaeological evidence, documentary evidence, and some educated guesswork. Explore the different buildings of the industrial site and learn how iron was made back in the 1600s.
The Iron Works House and Herb Garden provide opportunities to learn about life in colonial times, while the Nature Trail allows one to explore the natural diversity here at Saugus.
Use the links below to learn more about each building or feature.