Road Construction on Central Street

There will be road construction on Central Street for the next few weeks. In the event that our parking lot is inaccessible, please park on Pleasant Street or Prospect Street.
Places
Questions to think about:
Why was Iron such a necessity in 17th century colonies?
How does the use of Iron affect your everyday life?
Blast Furnace

Using charcoal as its fuel, the Saugus blast furnace roared to life in 1646 and smelted locally-mined bog ore and gabbro into cast iron "pig" bars. Gray iron was also poured into molds to make pots, kettles, skillets, firebacks and salt-pans.
Forge

Carbon was removed from pig bars in the forge. A five hundred pound hammer was used to forge a hot ball of iron into wrought iron "merchant bars". These bars were sold to merchants and blacksmiths for manufacture into finished products.
Rolling and Slitting Mill
Merchant bars could be made into flat bars by using the rolling mill machinery. These "flats" could be made into wagon tires, axes, and saw blades by blacksmiths. Further processing of flats through the slitting mill machinery produced slit flats and rod for making horse shoes and nails.
17th Century House
Step into an original 17th century home that was built a few years after the Iron Works shut down. This house was restored by a famous antiquarian, Wallace Nutting, who was part of the preservation movement forming in America in the early 1900's.
Wallace Nutting, the Iron Works House, and the Preservaton Movement in Essex Counry
Museum
The museum houses many of the artifacts from the 1940s and 1950s archeology dig. See the original 17th-century Blast Furnace waterwheel, the anvil base from the Forge trip hammer, many tools and household items, as well as Native American items.
Nature Trail
Follow the nature trail along the east side of the Saugus River. Watch for the birds and other wild life, identify trees and other plants. Help monitor the wildlife in the park by telling the rangers at the Visitor Center what you've seen. Earn your Junior Ranger badge with these activities.


Did You Know?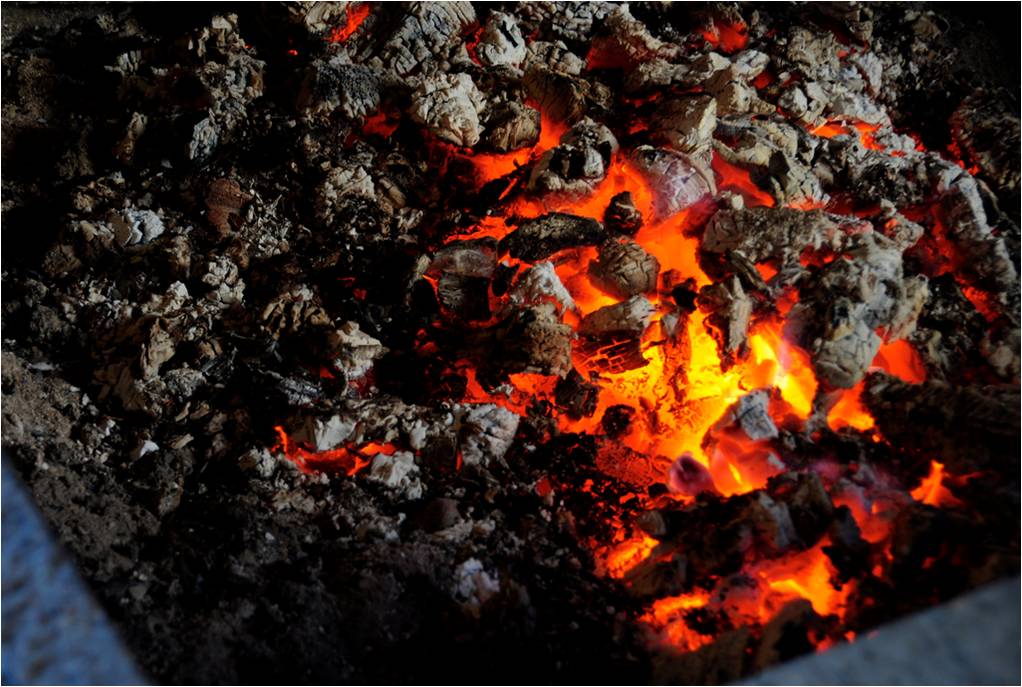 Colliers were skilled workers who created charcoal. To make this fuel, large mounds of wood were created and then allowed to slow burn from the inside-out. This process could take anywhere from ten to fourteen days, and required constant vigilance from the collier. If the mound were to burn too quickly the colliers would be left with nothing but a pile of ashes.