Heroines At Sea: Adventures of Sailing Wives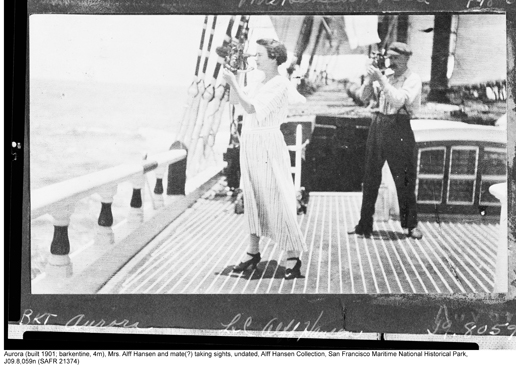 SAFR J09.08059n
Join us for an interesting and fun program aboard the 1886 square-rigged
Balclutha
.
Saturdays, March 16 and 30, 3-3:30pm.
The program is FREE for those 15 years old or younger and just $5 for others.
When a captain's wife went with her husband to sea during the Age of Sail, the voyage could be routine or she might experience unique and sometimes horrific adventures. How did various Victorian women handle the challenges of life at sea? Hear selected TRUE stories as we tour the ship.

Did You Know?

Wheat -- California's other Gold Rush. The discovery of gold in 1848 brought sudden wealth and population growth to San Francisco. But wheat, California's golden grain, and first major export product, established San Francisco Bay as a port for world trade. More...