Ferryboat EUREKA closed for maintenance.

Ferryboat EUREKA is closed for maintenance. The gangway that links the ship to the pier is being repaired.
Heroines At Sea: Adventures of Sailing Wives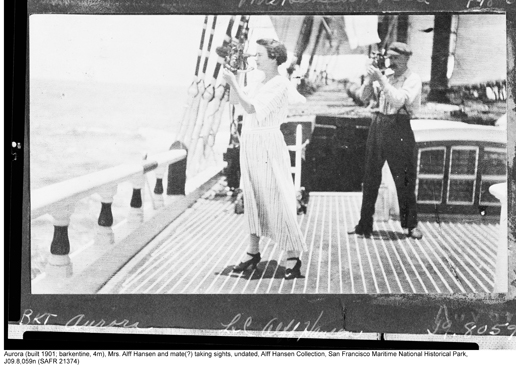 SAFR J09.08059n
Join us for an interesting and fun program aboard the 1886 square-rigged
Balclutha
.
Saturdays, March 16 and 30, 3-3:30pm.
The program is FREE for those 15 years old or younger and just $5 for others.
When a captain's wife went with her husband to sea during the Age of Sail, the voyage could be routine or she might experience unique and sometimes horrific adventures. How did various Victorian women handle the challenges of life at sea? Hear selected TRUE stories as we tour the ship.

Did You Know?

San Francisco Fire, 1906. A painting by William A. Coulter. The "Great Earthquake" shook the city at 5:12 am on Wednesday, April 18, 1906. William A. Coulter, a maritime artist and journalist, painted this scene on a ten foot wide window shade that he pulled from a demolished bank building in the rubble of the still-burning city. More...