Ferryboat EUREKA closed for maintenance.

Ferryboat EUREKA is closed for maintenance. The gangway that links the ship to the pier is being repaired.
Shakespeare on Hyde Street Pier
The We Players are back and weaving their magic along the pier and aboard the ships. Last September they set sail on Alma, presenting the classic sea story The Odyssey by Homer.
 
This September they have returned with Shakespeare's Twelfth Night, that begins with a shipwreck on the pocket beach at Hyde Street Pier. The audience continues to follow the actors as the action continues along the pier and aboard the ferryboat Eureka. I attended the opening night performance on September 7. Working at the park I have certainly spent a lot of time aboard the ships and on the pier but in this moveable feast of a performance the park took on a whole new feel for me. As the sun set behind the Golden Gate and bathed the actors in that beautiful glow I was transported. Don't miss it!

Especially for the evening performances wear lots of layers  -- warm coat with a collar, wool hat, comfortable shoes. Bring some snacks. For info and tickets: www.weplayers.org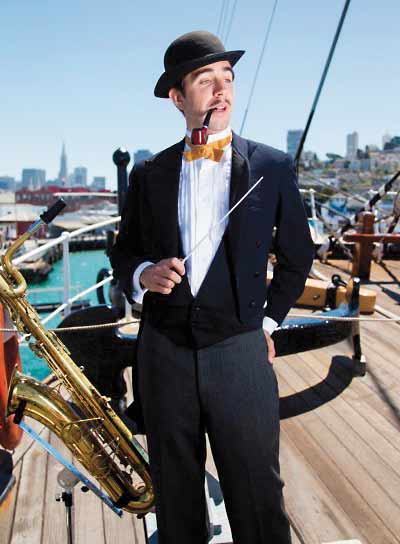 Duke Orsino (Charlie Gurke) aboard Balclutha. Photo: Mark Kitaoka

Post A Comment
Did You Know?

San Francisco Maritime is the only NPS site that has a cable car turnaround adjacent to the park. Riders disembark and workers push the cars around on the track to position them for the next journey back up steep Hyde Street.