Ferryboat EUREKA closed for maintenance.

Ferryboat EUREKA is closed for maintenance. The gangway that links the ship to the pier is being repaired.
Fancy Knotwork
A cowl vent on the main deck of BALCLUTHA increases air circulation below decks. Deckhand Ali Maheu fashioned this bit of netting across the opening. It is another example of Ali's fancywork, sophisticated knotwork, that serves a utilitarian purpose.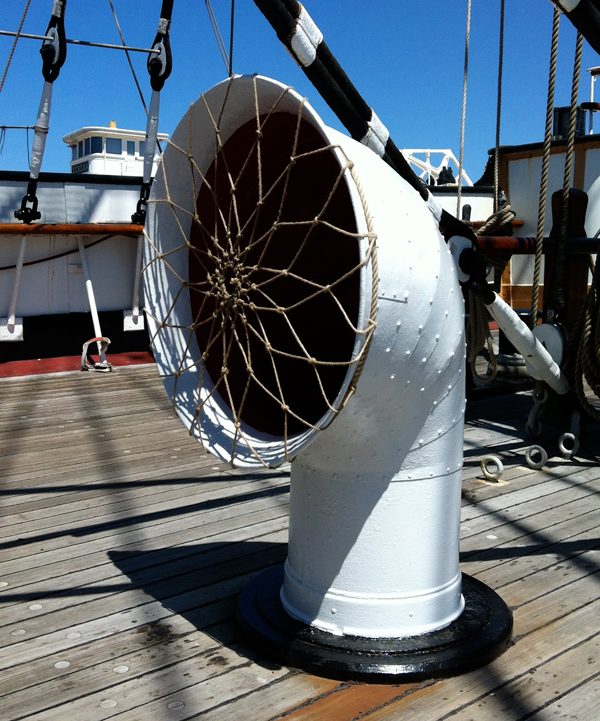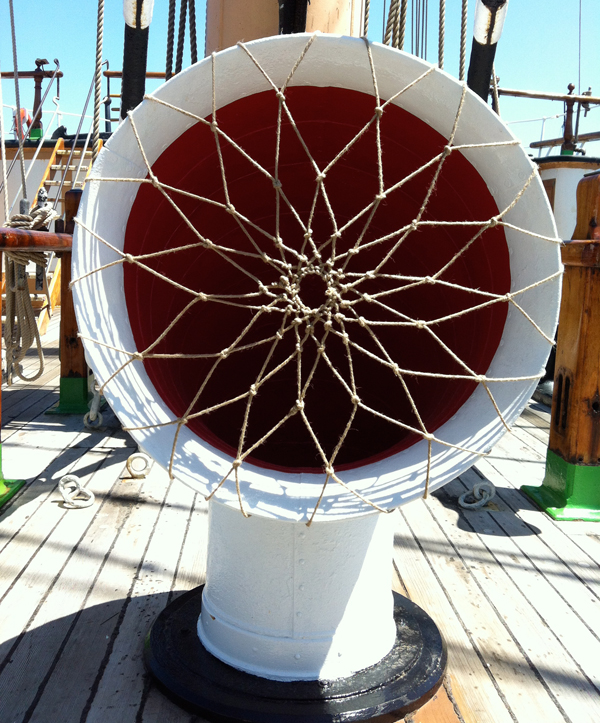 Post A Comment
Did You Know?

This "Plimsoll Mark" is painted on the port side of Balclutha and named for Samuel Plimsoll, an Englishman who fought to pass the Merchant Shipping Act of 1876. Before this law, many ships were dangerously overloaded and many sank. These "coffin ships" claimed the lives of many sailors. More...