Ferryboat EUREKA closed for maintenance.

Ferryboat EUREKA will be closed beginning March 11 through the end of the month for ongoing maintenance.
Fancy Knotwork
A cowl vent on the main deck of BALCLUTHA increases air circulation below decks. Deckhand Ali Maheu fashioned this bit of netting across the opening. It is another example of Ali's fancywork, sophisticated knotwork, that serves a utilitarian purpose.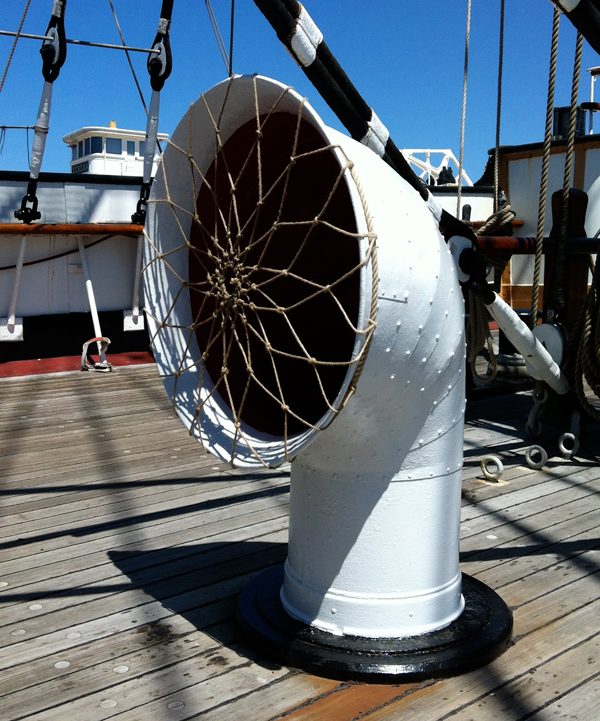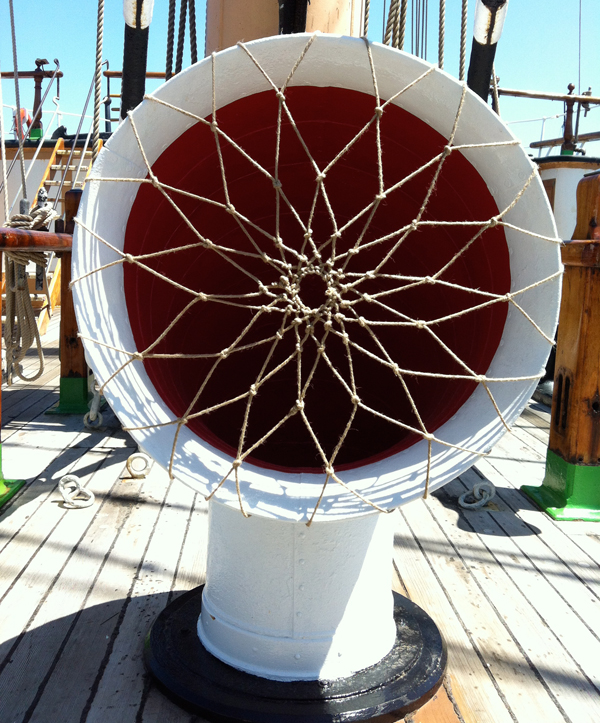 Post A Comment
Did You Know?

The GRACE QUAN is a replica of the type of fishing vessel used throughout the Bay Area by Chinese shrimp fishing companies between 1860 and 1910. She was built by San Francisco Maritime and California State park staff and volunteers in 2003. More...