Ferryboat EUREKA closed for maintenance.

Ferryboat EUREKA is closed for maintenance. The gangway that links the ship to the pier is being repaired.
Fancy Knotwork
A cowl vent on the main deck of BALCLUTHA increases air circulation below decks. Deckhand Ali Maheu fashioned this bit of netting across the opening. It is another example of Ali's fancywork, sophisticated knotwork, that serves a utilitarian purpose.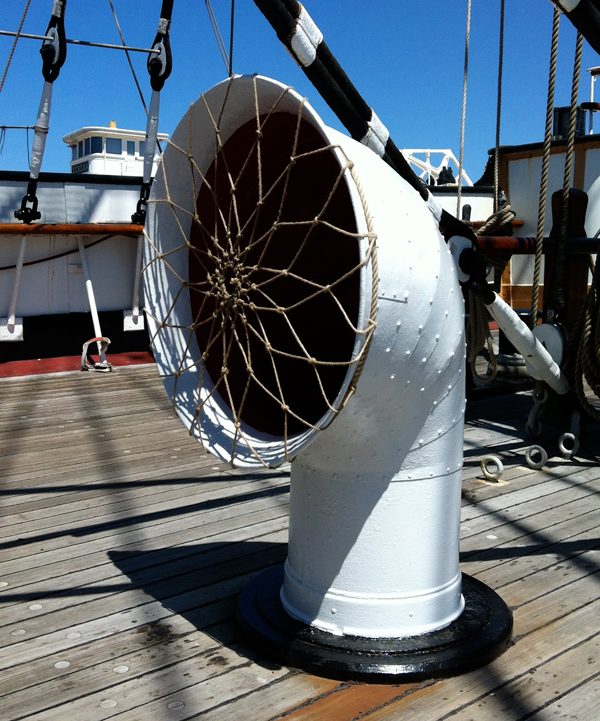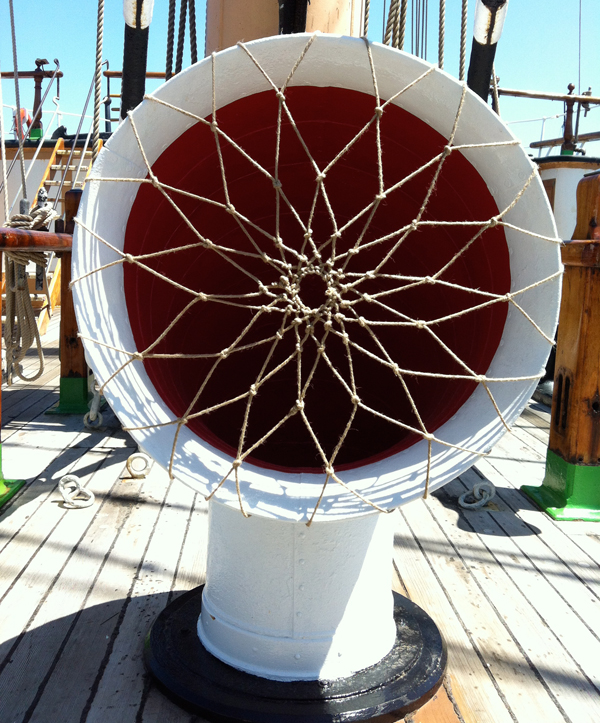 Post A Comment
Did You Know?

Clipper cards were small, often colorful cards issued to advertise specific voyages from one port to another, usually from Boston or New York to San Francisco. Their heyday was the late 1850s to early 1860s. More...