Ferryboat EUREKA closed for maintenance.

Ferryboat EUREKA is closed for maintenance. The gangway that links the ship to the pier is being repaired.
Bird Walk With a Park Ranger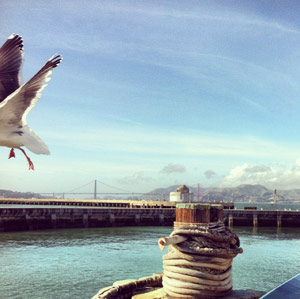 On Saturday morning join Ranger Carol on a 90 minute easy, bird-spotting stroll around the park. All ages welcome, free. December 15, 10am, pier. More info: 415-447-5000.

Post A Comment
Did You Know?
That the San Francisco Maritime National Historical Park is the repository for the original San Francisco Marine Exchange cards that were used to track vessel arrivals into San Francisco? This collection, (HDC 0559, SAFR 18592) also includes ledger books that record vessels arriving into and departing from San Francisco. More...