Ferryboat EUREKA closed for maintenance.

Ferryboat EUREKA is closed for maintenance. The gangway that links the ship to the pier is being repaired.
Bird Walk With a Park Ranger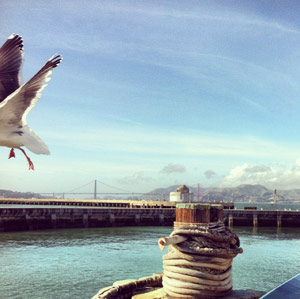 On Saturday morning join Ranger Carol on a 90 minute easy, bird-spotting stroll around the park. All ages welcome, free. December 15, 10am, pier. More info: 415-447-5000.

Post A Comment
Did You Know?

EUREKA is a wooden-hulled, sidewheel paddle steamboat. From the passenger deck up, she is nearly identical fore and aft. Her "double-end" design made disembarking quicker and easier. EUREKA'S large "walking beam" steam engine remains intact. More...