Bird Walk With a Park Ranger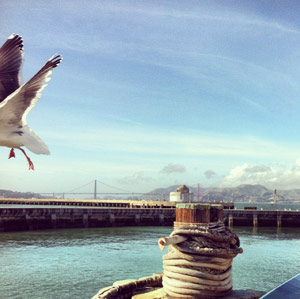 On Saturday morning join Ranger Carol on a 90 minute easy, bird-spotting stroll around the park. All ages welcome, free. December 15, 10am, pier. More info: 415-447-5000.

Post A Comment
Did You Know?

Clipper cards were small, often colorful cards issued to advertise specific voyages from one port to another, usually from Boston or New York to San Francisco. Their heyday was the late 1850s to early 1860s. More...